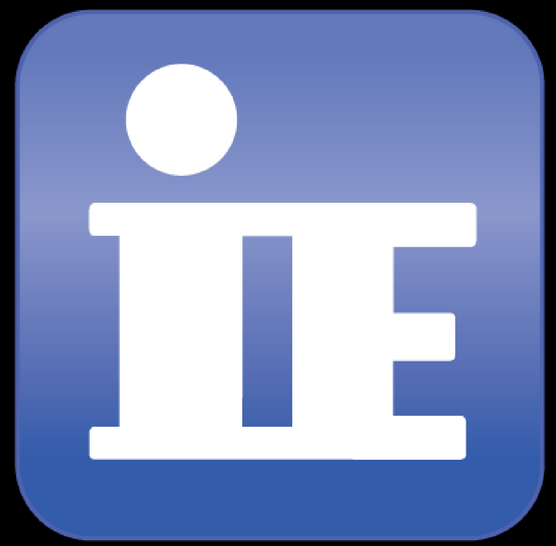 IE Recognized for Excellence as Managed IT Service Provider in 2020
We are excited to announce that CRN®, a brand of The Channel Company, has named us to its 2020 Managed Service Provider (MSP) 500 list in the Elite 150 category! This annual list recognizes North American solution providers with innovative approaches to managed IT services.
"Earning recognition once again on CRN's MSP500 list validates our commitment to providing value to our customers through innovative technological solutions," said Chuck Steiner, President & CEO of IE. "We humbly attribute our success to our people, processes, and the technological innovations that come to us through our valued partnerships and expertise in the field. These factors enable us to provide custom-tailored solutions for our customers while building lasting relationships which contribute to real business value."
What Are Managed IT Services?
Managed IT Services are designed to help companies improve their operational efficiencies, maximize their return on IT investments, and continuously navigate the complexities of their IT solutions.
We offer the following managed IT services,
Ultimately, managed IT services allow companies to focus on their business and leave the management and maintenance of all things IT to experts in the industry. These experts provide solutions that not only fit into the company's budget, but align with their unique needs and business goals, bringing value through efficiency and innovation.
How CRN's MSP 500 List Works
CRN's MSP 500 list identifies the most groundbreaking managed service organizations, with advanced solutions that have endless potential for growth.
This annual list is divided into three categories: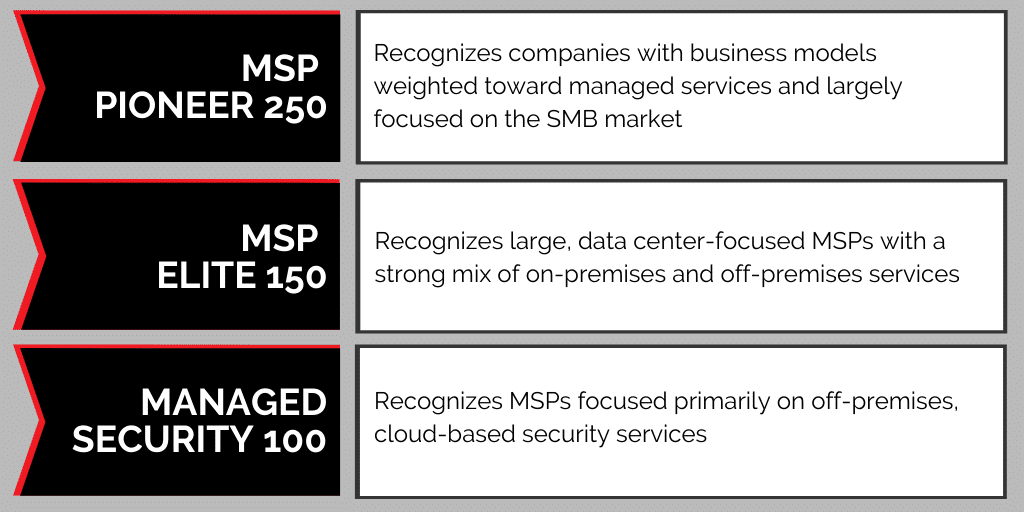 "MSPs are the critical bridge for customers looking to assess, implement and migrate their IT and cloud solutions to drive efficiencies, lower costs and secure your environment," said Bob Skelley, CEO of The Channel Company. "On behalf of our team at The Channel Company, I want to congratulate the accomplished companies on CRN's 2020 MSP 500 list and thank them for their commitment to finding innovative solutions that move the IT channel forward."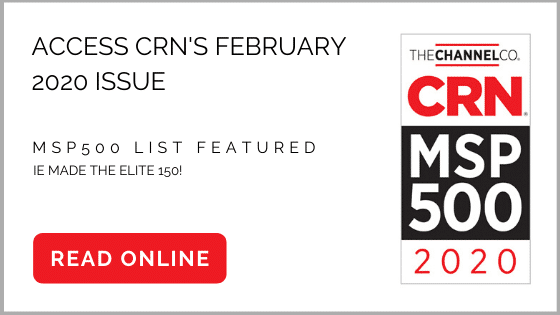 About The Channel Company
The Channel Company enables breakthrough IT channel performance with our dominant media, engaging events, expert consulting and education, and innovative marketing services and platforms. As the channel catalyst, we connect and empower technology suppliers, solution providers, and end-users. Backed by more than 30 years of unequaled channel experience, we draw from our deep knowledge to envision innovative new solutions for ever-evolving challenges in the technology marketplace. www.thechannelco.com