Converged & Hyper-converged Solutions
Prepare your business for hybrid and multi-cloud adoption with scalable infrastructure.
How Converged (CI) and Hyper-converged (HCI) infrastructures can simplify your data center
CONVERGED (CI)
The Converged Infrastructure (CI) revolutionizes the data center by packaging all the components of a traditional 3-tier architecture together; server, storage, and network. This simplifies design, installation and management and greatly reduces the time previously required for data center projects.
HYPER-CONVERGED (HCI)
Hyper-converged Infrastructures (HCIs) have additional benefits compared to CIs. Instead of being hardware based and relying on building blocks, HCIs are software based, incorporate an additional virtualization layer, and scale in small nodes which include server, storage, and networking components, all in one chassis. The HCI software unifies the system and makes it simple to assign compute, memory and storage resources per virtual machine based on the needs of your application. This is a simpler and more flexible way for organizations to scale and support their data center infrastructures.
Depending on your selected vendor, you may simply add HCI software to the hardware of your choice, or you could a single vendor solution and deploy it all at once opting for hardware already configured and optimized with the HCI software.
CI and HCI Partner Solutions and Recommendations
While we have experience in multiple solutions, below is our go-to tech stack for converged and hyper-converged infrastructures.
Nutanix Hyper-converged (HCI) Solutions
Nutanix Hyper-converged Infrastructure (AOS)
Intelligent hyper-converged Infrastructure for the cloud era.
Cisco Hyper-converged (HCI) Solutions
Cisco Converged (CI) Solutions
PureStack
Maximum performance for cloud-like experiences and economics from Cisco and Pure.
How a CI or HCI can Benefit Your Data Center.
Visibility across Data Center ecosystem
Easily Connect to the Cloud
Simplification of Application Scalability
Not Sure if a CI or HCI is Right for You?
Find out why customers trust us to help them with their CI and HCI deployments.
CI and HCI Early Adopters
We understand the nuances of CI and HCI platforms and how they impact your environment. We'll whiteboard the transition process and walk you through every step of the process. We've been involved with these technologies since the beginning, so we know how to help you succeed.
Compute, Networking, and Storage Experts
We can help you understand how HCI fits into your existing architecture because we specialize in all the data center architectures. The right guidance can help you distinguish the benefits of a CI and HCI in your environment, allowing you to select the option that will help you accomplish your business goals.
Cutting Edge Products and Partnerships
We work with the best of the best in CI and HCI solutions. Our partners were among the first to release HCI solutions and we've got their arsenal of resources and technology solutions at our fingertips to help you get the results you are looking for.
Development Services
We have the tech expertise to build out node configurations for fast deployment. If there's not an out-of-the-box offering that will work, we can customize configurations to ensure your CI or HCI meets the demands of your business now and in the future.
Looking for specific data center solutions?
Not only are we Converged Hyper-converged experts, but we specialize in providing our customers with a variety of superior data center solutions from today's most trusted technology manufacturers.
Cloud
DC Networking
Compute
Data Storage
Data Protection
Frequently Asked Questions
Should I use a converged or hyperconverged infrastructure?
Additional Resources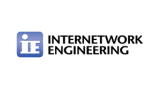 Blog
Curious about how Hybrid Cloud Infrastructures compare to traditional blade computing? Learn which compute option can save you more money. Details inside.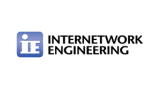 Blog
Digitization is a great buzzword, but a buzzword is just a bunch of noise if you don't understand what it means for your business.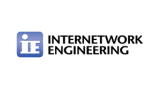 Blog
Want to create and implement a digital strategy that produces competitive advantage? We've got six ways to make digitization work for your business!
Prepare Your Data Center for the Future
Build a reliable and scalable converged or hyperconverged infrastructure for your data center.