IoT Network
Transform and scale your network to securely accommodate the growing use of Internet of Things (IoT) integrations.
Why Do You Need an IoT Ready Network?
An IoT Network allows interconnected devices to communicate with others autonomously, or without human involvement. It makes it possible for tech to connect and exchange data with similar devices over the internet. IoT devices can be anything from smart label sensors for products, activity trackers in healthcare that help develop targeted patient care plans, manufacturing sensors that give an instant overview of key indicators for failing machines or equipment, to retail using smart technology to keep accurate inventory records.
Top IoT Networking Challenges
Data Management

Connectivity

Cybersecurity

Limited Scalability
IoT Network Portfolio and Partner Recommendations
Our networking experience combined with our strategic technology partnerships helps us ensure you have a network that can handle IoT initiatives so your business can innovate faster and see increased time to value. Here are a few expert partners we work with to make it happen.
Experience the Benefits of a Scalable and Secure IoT Network
New Business Outcomes Opportunities
Additional Revenue Streams
Improved Operational Technology (OT) & Processes
Automate tasks with M2M communication
This is How we do Networking Successfully
Our current customers depend on our experience and proven processes to help them modernize their networks today, for the challenges of tomorrow. When you're facing the demands of increased traffic, scalability, and application delivery, you can trust you're getting a team that's passionate about networking infrastructure. Here's how we do it.
WiFi and IoT Enthusiasts
We work hard to stay on the leading edge of wireless technology, so you don't have to. Wireless standards and capabilities change rapidly, and we constantly evolve our Radio Frequency (RF) survey methodology to ensure you can put new technology to work to gain a competitive advantage. We can help you meet your mobility goals and improve the experience of your customers, employees, students, patients, fans and citizens.
Proven Processes
We've been building and supporting complex networks since our founding. Our years of experience and top technical talent have helped us hone our processes to achieve the best possible outcomes. Our process is documented and repeatable ensuring you won't spend countless hours trying to decipher what was done.
Experienced Networking Technologists
Networking is in our DNA and we've been leading the way in IoT connectivity the past 12 years. We've added IoT design capabilities to our processes to help you prepare for the future of networking. Our technologists design networks for the scalability and connectivity you need for real-world SaaS applications and business mobility.
Elite IoT Partnerships
We partner with some of the best IoT tech providers in the industry today. Whether it's supporting network connectivity, edge computing, centralized management platforms, or comprehensive IoT security solutions, our leading technology partners are the best and most trusted in networking.
Customized Networking Solutions for Any Industry
In addition to supporting IoT, we specialize in building modern, agile networks that scale with your business. Continue to innovate and reduce complexity with our diverse portfolio of Networking Solutions.
Enterprise Networking
Mobility & WiFi
Software Defined Networking
MODERNIZE YOUR NETWORK.
Enterprise Networking
Is your network scalable enough to support IoT initiatives?
Your network traffic is growing right along with your business. As more devices are coming online, you'll need to optimize your enterprise network to be IoT ready.
MEET GROWING MOBILITY DEMANDS.
Mobility & WiFi
Faster connections, capacity, and control are essential for meeting today's mobility demands and IoT capacity.
Can your network provide the "Three C's" that are needed to support your mobility strategy?
Connectivty
Capacity
Control
As mobility demands increase, how we build our networks has to change to support faster speeds and better security. WiFi6 can help address the challenges that arise out of a need for more mobile access to applications, data, and services.
INTELLIGENTLY CONTROL YOUR NETORK.
Software Defined Networking (SDN)
Push network and security policies to all network devices simultaneously.
SDN can better prepare your network for IoT by adding the agility and scalability needed to process, transfer, and secure data. Get started today developing a secure IoT infrastructure with SDN by ensuring consistent network and security policies for IoT devices.
Frequently Asked Questions
How can I secure any device from anywhere?
Helpful IoT Resources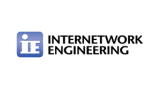 Blog
Wi-Fi6e is the latest wireless standard. Learn why it may be time to start making the upgrade to your environment. We've detailed 7 benefits. Read more.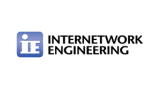 Blog
Building a Smart City? The technical infrastructure can make or break your smart city's success. Read about Internet of Things (IoT) for smart cities here.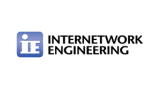 Blog
Our security expert explains what happened in the MyFitnessPal hack, and shares some advice on what to do, including the one thing you shouldn't do, if you have an account.
Ready to Get Started?
Transform your network to support the future of IoT Integrations.