Data Center Networking Solutions
Modernize and secure your data center with software defined networking automation.
Why should you upgrade your data center networking infrastructure?
Data Center networking is a high speed network for connecting data center components (compute, networking, and storage) so that users can quickly access applications and process data. It incorporates the use of hardware like switches, routers, servers, and controllers. As cloud computing becomes more prominent, Data Center Networks must provide greater bandwidth to accommodate data hungry users. New architectures like HCI and blade servers have paved the way for data center elasticity, while automated policy deployment has simplified consistent hardware onboarding with reduced configuration and security risk.
Data Center Networking Solutions and Partner Recommendations
Our longstanding data center networking expertise means you'll have a modern network that's fast, flexible and secure so you can focus on your business.
Cisco
Simplify, optimize, and accelerate the entire application deployment life cycle.
Cisco Application Centric Infrastructure (ACI)
The difference the right technology solution can make in your data center.
Greater Application Visibility
Easily and Securely Connect to Multiple Clouds
Require Less Manpower for Mundane Tasks
Improved Reliability and Security Posture
Stabilize Your Infrastructure and Simplify Troubleshooting
Automated, Consistent Policy Deployment
Why IE for Data Center Networking
Hardware and software components are only a piece of the puzzle. You need experience on your side to help you deploy solutions to accommodate cloud migration, software defined applications, and bandwidth demand. Let us help you achieve your business goals through our holistic approach to the data center. Here's how we do it.
Expertise and Depth
We our experts in all the major data center components: networking, storage, and compute! We can help you build a scalable infrastructure that both your business and technical needs.
ACI Implementation
We are among the first adopters of Cisco ACI, and proud of it! Cisco's Application Centric Infrastructure is a software defined network tool that controls your entire data center network. It helps you improve elasticity, scalability, and overall infrastructure agility while enhancing reliability and security.
Data Center Automation
The key to secure data center scalability and management is consistent policy deployment. Configure your policies first, then we'll help you automate the deployment process to ensure every device on your network is configured the same lowering your risk for vulnerabilities.
Development Services
When you're ready for automation or orchestration, we offer custom development services. We can help you automate individual tech components, a data center or multiple data centers and cloud services. The possibilities are endless but the benefits are the same; a cheaper, faster and more agile and secure infrastructure.
Need to Improve Your Data Center Infrastructure?
IE has expertise in various Data Center solutions to help you build, scale, automate, and adopt an infrastructure that supports your business initiatives now and in the future.
Cloud Solutions
Compute
Data Storage
Data Protection
Converged Hyperconverged
Frequently Asked Questions
How do I adopt Software Defined Networking?
What are some best practices to Improve my data center security posture?
Data Center Networking Resources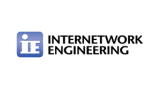 Blog
We've been told IPv6 is coming and to prepare our networks, so why haven't most people started the IPv6 migration yet? As it turn out, it's a little more complicated than flipping a switch.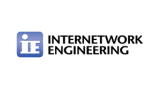 Blog
Will you recognize the data center in a few years? See the future face of the data center at this year's OktoberTekfest.
Automate your Data Center Networking Infrastructure
Speak with our expert team of technologists and learn how to achieve automation, elasticity, and agility in your data center.