Computing Solutions
Optimize your Compute platforms for modern workloads to scale your data center for the future.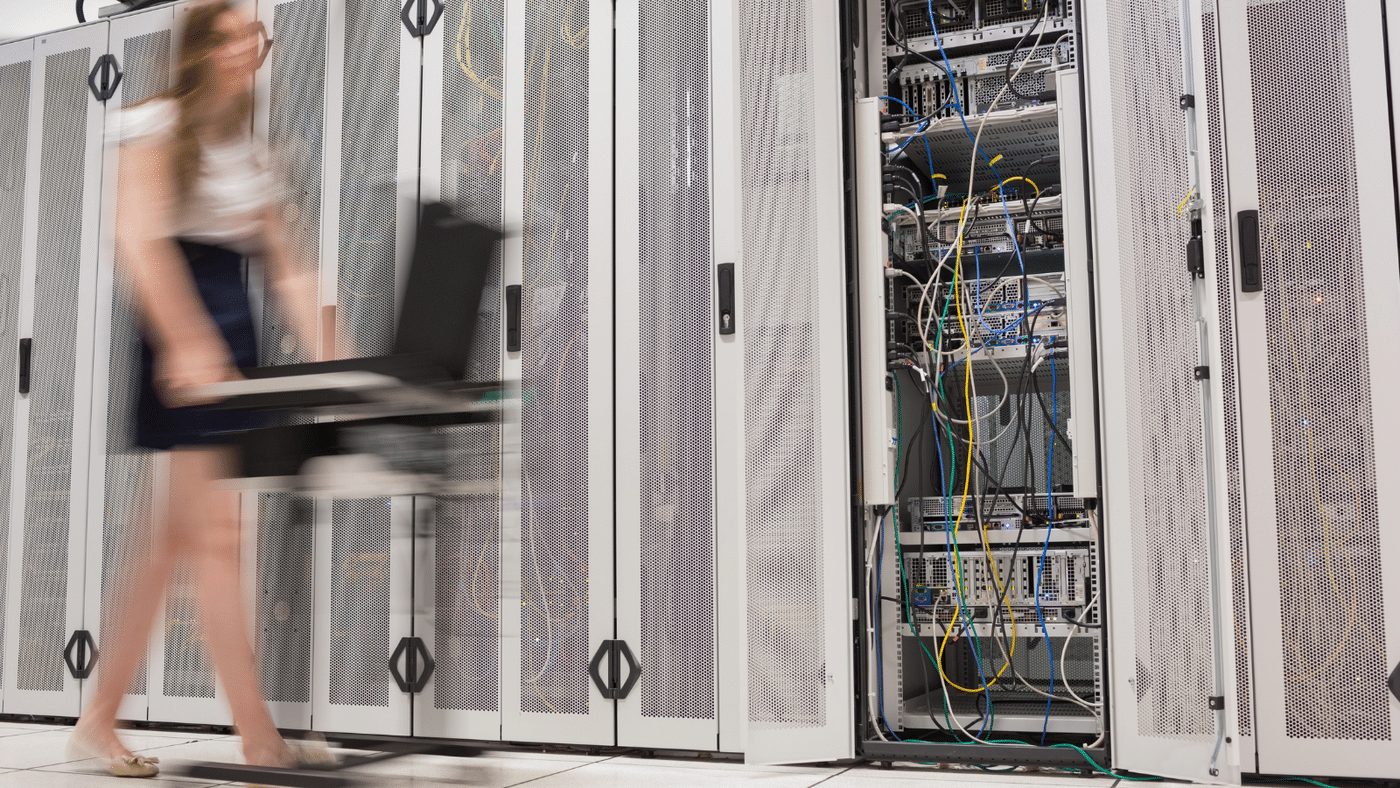 Does your compute platform support hybrid workloads?
In the data center, compute refers to the processing power and memory required to run applications on a server. It is one of the three major components of data center along with storage and networking. A good compute platform should scale easily and provide flexible connections for Any-Prem workloads: on-premises, hybrid, or cloud.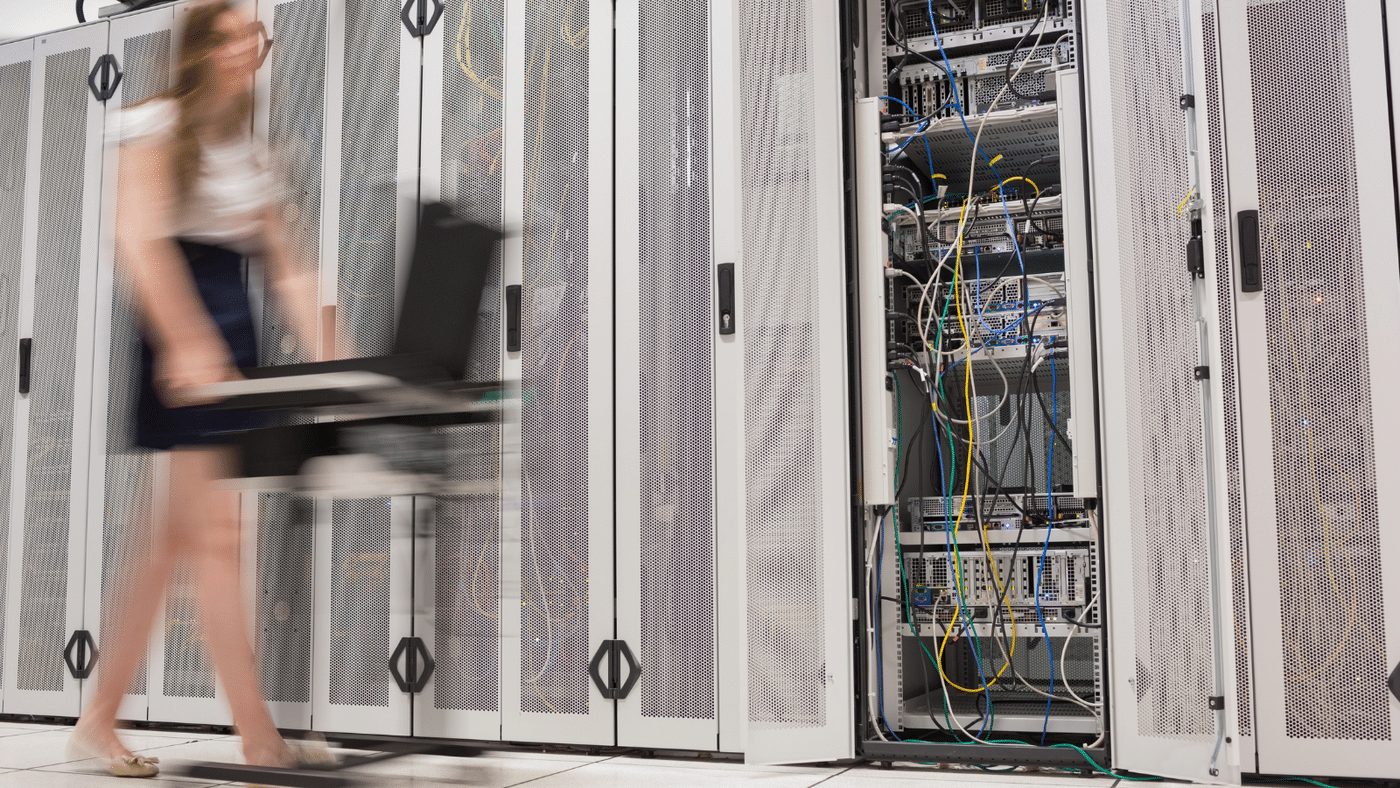 Challenges
Modern compute solutions provide the power, flexibility and automation required for today's any-prem workloads.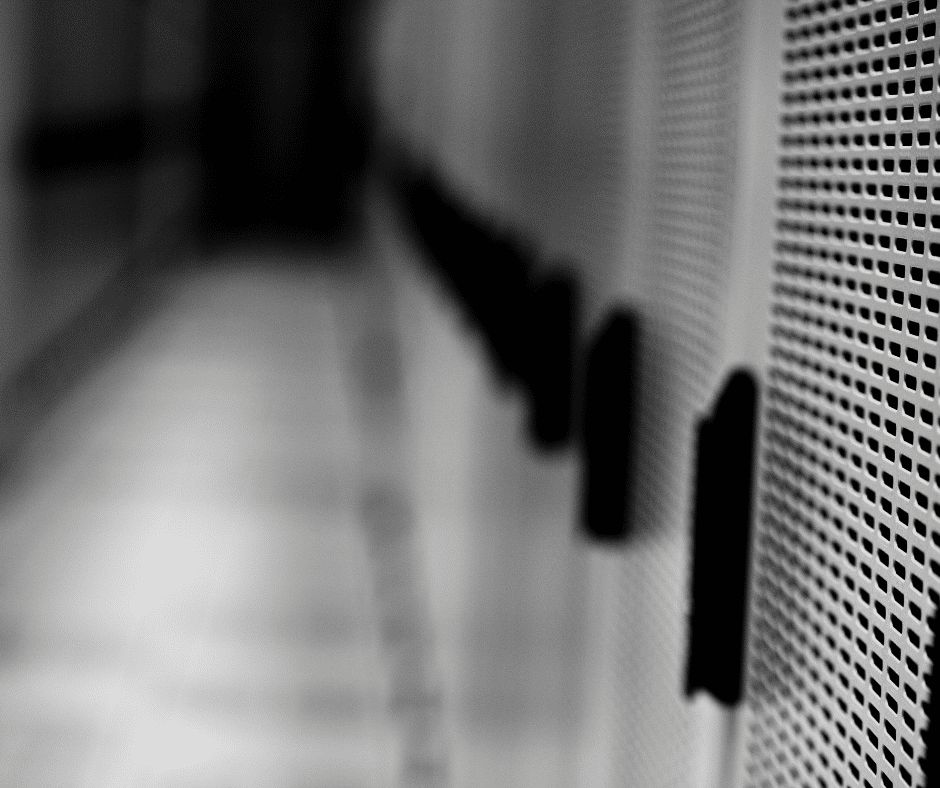 Are you experiencing any of these challenges?
Lack of Centralized Management Tool

Server to Storage Network Bandwidth

Inconsistent Configurations and Uniformity

Lack of Scalability

Security Vulnerabilities

Inability to Process Data at the Network Edge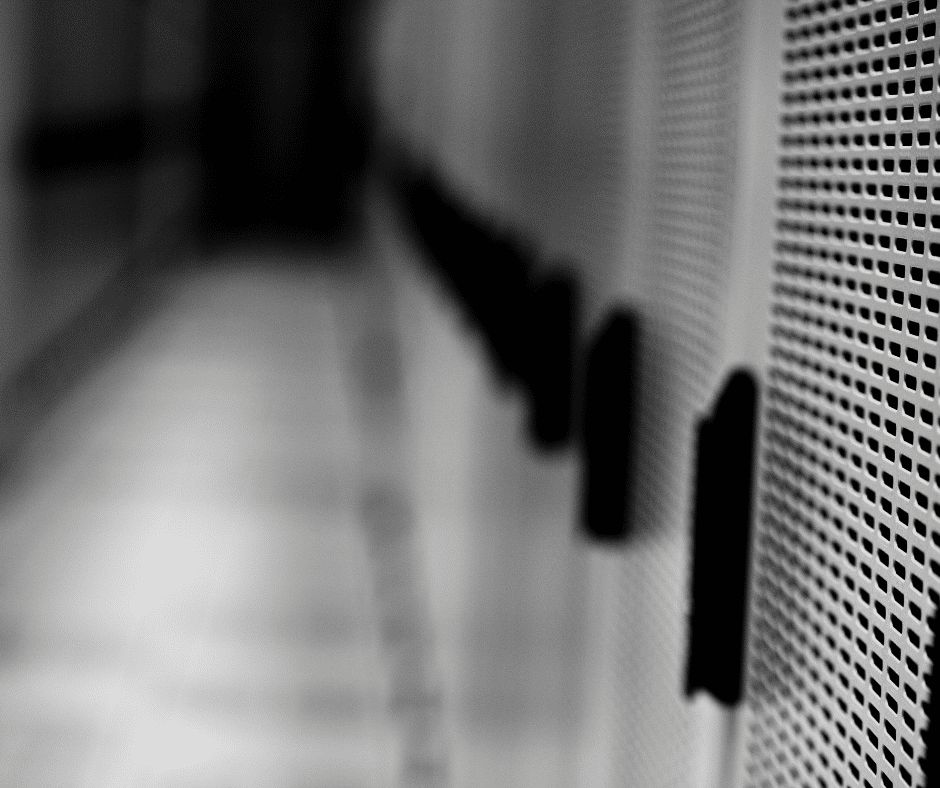 Compute Solutions and Partner Recommendations
Our Data Center partners provide some of today's most innovative Compute solutions for multi-domain and Any-Prem environments: on-premises, hybrid, or cloud.
Converged Infrastructure
Hyperconverged Infrastructure
Hybrid Cloud Integrations
Applications and Databases
Big Data and Analytics Solutions
Data Protection & Backup
Virtual Desktop Infrastructure
Workload Optimization
Edge Computing
Hybrid Cloud Workloads
Desktop-as-a-Service
Workload Orchestration
Benefits
Simplify and Streamline Operations
Server monitoring, management, and automation that allows you to simplify and streamline operations.
Rapidly Scale Applications
Modular, high-density servers allow you to scale compute, memory or storage individually to precisely support cloud-scale applications.
Multi-Protocol Network Fabric
Collapse data center networks to support both Ethernet and Fibre Channel protocols to maximize cost savings and IT efficiency.
Application Portability
Container ready platforms simplify DevOps and hybrid cloud environments.
Efficient Data Center Management
Intelligent visualization, orchestration, and operation for your data center management.
Virtual Machine Management
Manage virtual machine containers to easily move your application from VM to VM or from cloud to on-premises
Cost Savings
Consolidating on modern compute platforms allows you to run the same number of applications in less space, saving you money on power and cooling.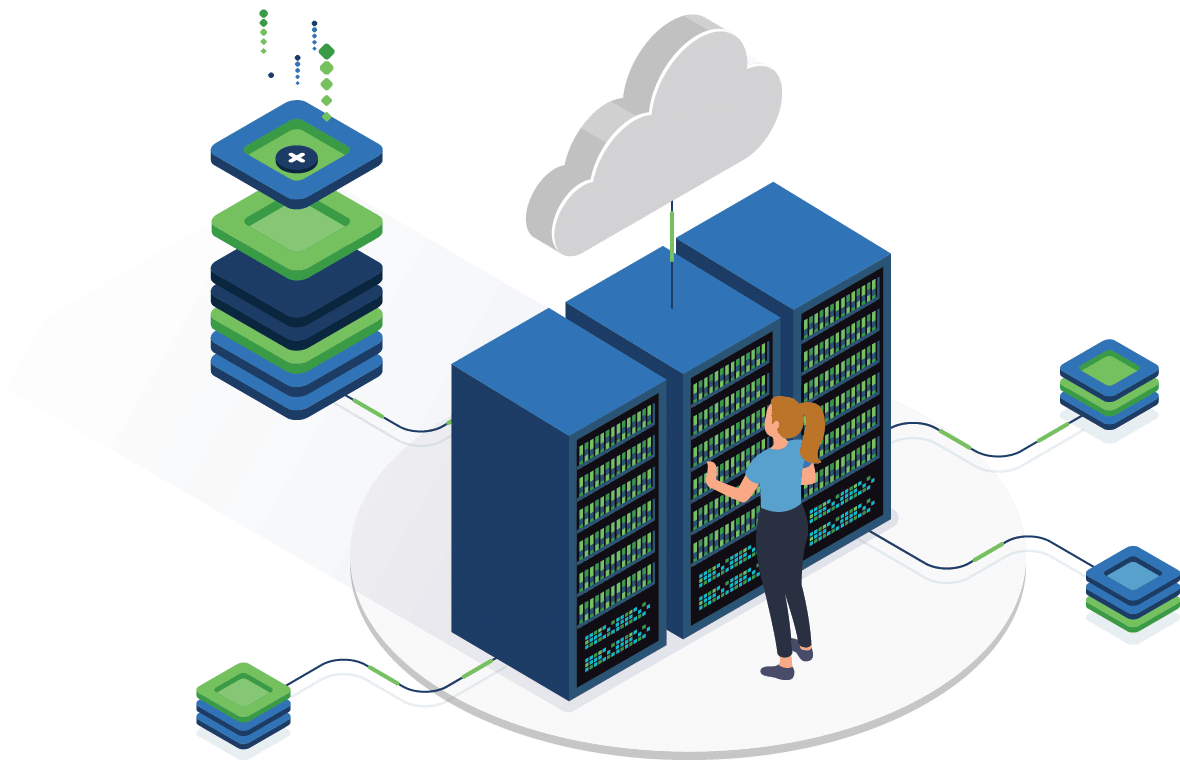 Adapt, Connect, and Innovate
Upgrade to a Hyperconverged Infrastructure
HyperFlex gives you the capabilities to meet business demands in an always-on digital world.
Cisco HyperFlex has the tools to modernize the present and simplify the future. Power apps and data anywhere, optimize operations, and increase agility on a consistent platform. With Cisco HyperFlex, you get an industry leading hyperconverged infrastructure solution that lets you say yes to business demands.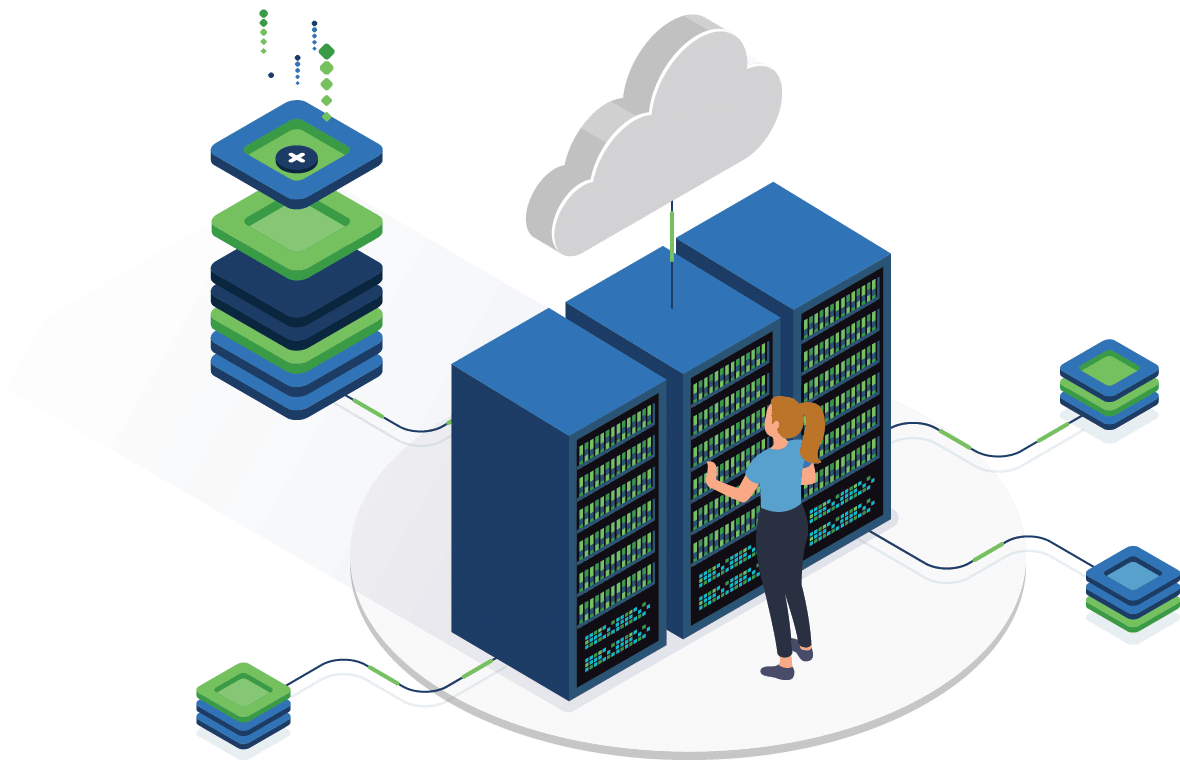 Modernize Your Compute Infrastructure with IE
UCS & ACI Deployment Pros
We were were early adopters of Cisco UCS and ACI in our own data center. Our expertise, paired with these solutions, allowed us securely segment data center traffic and extend our virtual infrastructure to the cloud. We've since deployed these technologies for many of our customers to help them simplify server monitoring, management, and automation and enforce consistent policy. While we support other compute and network platforms, our customers gravitate to the power, reliability and support of Cisco UCS and ACI.
Holistic Data Center Experts
We are experts in data center technoliges including storage, compute, and networking. Whether on-premises, in the cloud or somewhere in between, our data center team can help you architect, deploy and support the data center technology required to run your business. It doesn't matter if your data center is large or small, we can help you rationalize your infrastructure plans to best support mission critical applications.
Data Center Solutions for Any Industry
Networking
Converged/Hyper-converged
Data Storage
Cloud
Data Protection
Frequently Asked Questions
Do I need Blades Servers and Chassis?
How do I simplify my policy deployment?
Additional Resources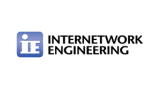 Blog
Hesitant to migrate your public sector operations to the cloud? Prisma® Cloud can help you secure your environment and empower your team!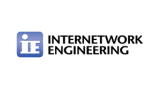 Blog
Considering Migrating your Infrastructure to the Cloud but not ready to take the plunge? Read our blog where we debunk the top 5 concerns.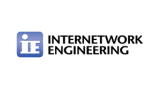 Blog
Discover how Amazon Web Services and Amazon S3 can enhance your existing data protection vendor of choice. There's more than one solution!
Future Proof Your Data Center
Increase data center scalability, automation, and efficiency with today's modern Compute solutions.