Software Defined Networking
Intelligently manage your network and simplify IT Operations.
What is Software Defined Networking (SDN)?
A more flexible and programmable network that's easier to manage and control.
Software Defined Networks (SDN) separate the control software from the hardware. Instead of configuring each device independently, SDN allows you to develop network and security policies and push them to all network devices simultaneously. This ensures consistent configurations across the network and simplifies IT operations. With APIs, applications can be given permission to configure the network based on predetermined parameters eliminating manual configuration changes when an application is deployed or upgraded.
Software Defined Networking Addresses These Common Problems
Overcome These Challenges with SDN
Lack of Scalability
Ineffective Security
Inconsistent Configurations
Poor Network Visibility
Time Consuming Network Changes
Lack of Skilled Network Engineers
Rising WAN Costs
SDN Solutions and Partner Recommendations
Cisco
As the industry leader in all things networking, Cisco is redefining network security, scalability and automation with Software Defined Networking. Their SDN solutions can help you save money and secure your business by eliminating the need to manually configure network devices.
SD-WAN
DNA Center
SASE
SD Access
SD-Branch
Ansible
Meraki
Meraki helps you advance a modern network strategy with smart, Cloud Managed IT solutions.
SD-WAN
SD Access
SD-Branch
Softward Defined Networking Benefits
Intelligently control your network

and simplify IT Operations.
Simplify Operations and Reduce Network Complexity
Programmable Network Eliminates Manual Processes
Faster Application Deployment
More Centralized Security
Better Control Network Traffic
Scale Your Network Without Scaling IT Operations
Reduce Private Circuits with More Reliable Internet WAN
Why Your Network Team Needs IE for SDN
Networking technology has changed a lot in the 25 years we've been at it, and yet the basic fundamentals are still the same. We have the experience to help your team understand the benefits of SDN and the proven processes to help them execute. And, if they want help managing new tech until they get comfortable, we offer fully outsourced or co-managed IT Managed Services.
Networking Experts
When Software Defined Networking came to market, we got to work learning the new technology and developing best practices with our SDN tech partners. Our processes ensures a design customized for your needs, consistent quality of deployment and expert operational support.
Managed IT Services
Not only can we design and build your network from layer 1 up but we can also support it 24x7. If you're concerned about adopting a Software Defined Network, don't be; we have the talent and experience to help you succeed.
Selective Tech Partnerships
Our technology partners are hand picked for their innovative and reliable technology solutions. We only recommend partners we trust and we stand behind their products and services. If you're considering a network upgrade and would like to learn more about how industry leading SDN solutions from our partners can help you achieve an agile, secure and modernized network, visit our Partners page.
Custom Scripting and Development
Our in-house development team can provide custom scripting to automate network and security policy across disparate vendor products. And for large-scale automation projects, we can develop a complete orchestration environment to make quick work of large infrastructure changes. Ask us how our development team can help you save time and manpower.
Networking Solutions for Any Need
Mobility & Wi-Fi
IoT Network
Enterprise Network
Seemless Roaming.
Mobility & Wi-Fi
Simplify access for roaming workers with a SD Access architecture.
By combining Wi-Fi and Access Switching in an SDN solution, you can easily automate, maintain, and troubleshoot network access from one dashboard. As more mobile users join the network; you can deliver a seamless user experience while ensuring network security and simplifying IT operations.
Transform Your Network.
IoT Network
Segment machine to machine (M2M) communication to secure and improve business operations.
IoT integrations require better network visibility and segmentation to avoid security vulnerabilities from M2M communications. SDN, while not created specifically for IoT devices, can definitely help solve some of the more complex network challenges brought on by the increasing number of IoT devices. Learn how you can monitor IoT communication and centralize sensor alerts to more quickly respond to anomalous behavior.
Simplify Network Complexity.
Enterprise Networking
Scale your Enterprise Network Without Scaling IT Operations
A growing business means more network complexity and a larger staff to support IT Operations. Bigger networks usually have more security risk, access requirements, and compliance issues. There's a better way. Consider how SDN can deliver a network that's agile, flexible, and secure enough to keep pace with your growing business.
Frequently Asked Questions
How should I prioritize certain types of traffic?
How do I unify multiple SDNs?
How do you simplify the management of hardware and configurations?
How do you enforce policy across all the different types of SDN?
More Networking Resources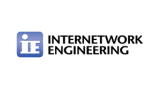 Blog
Trying to determine which Network Management tool will be better for your environment? We compare the Cisco DNA Center and Meraki dashboards. Learn more!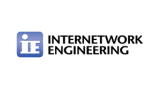 Blog
See how customers are getting business outcome benefits out of Software-Defined WAN (SD-WAN) and moving away from Multiprotocol Label Switching (MPLS).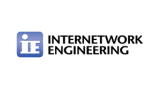 Blog
Tackle digital disruption with SD-WAN and get the benefits of improved overall speed, efficiency, economics, and security of your branch network.