How to Avoid Red Flags When Evaluating a Managed Service Provider
Back in March, we discussed how to determine which MSP is best for your business, which was meant to help you escape the pressures of option overload. In this blog, we're picking up where we left off and analyzing how well your MSP works with other technology partners, especially in times of crises. When you need your MSP the most, do they make your life easier or add further complications? Let's start by exploring the frustration of finger pointing, and why it's a red flag.
The Unhelpful Art of Finger Pointing
We've all been here and it's not fun. Everyone in IT has been caught in the middle of two vendors each claiming "it's not our problem." As a company that's been building and supporting networks since 1996, we know firsthand that the response from most vendors is "it's the network." However, it's rarely an expert in networking making the claim and more often than not, they have no data to prove their assertion.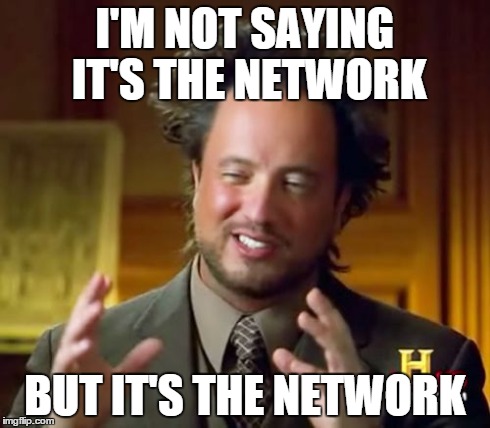 Not only is finger pointing incredibly frustrating, but it usually happens when you need help the most; during system outages that may be business impacting. So how do you minimize finger pointing? There are 2 things to consider.
1. Evaluate Your Current Technology Provider's Portfolio
First, evaluate your current technology provider portfolio. Do you have too many vendors or perhaps not enough? The more vendors you have, the more time you spend managing those relationships and educating them on your business. Specifically related to MSP and Solution Providers, where do you draw the line between the end of a project (new implementation) and the start of the MSPs responsibility to support the new technology? And if your MSP identifies a project that should be undertaken to improve reliability that is outside their scope of support, how will you ensure smooth knowledge transfer between the project and managed services vendors for the best results?
While there's no "right" answer, as you evaluate MSPs, you'll find that some are just that, providing only IT support services. This requires you to use other partners or internal resources for technology procurement and implementation services that can complicate handoffs. Conversely, some Solution Providers are also MSPs that can provide operational support for the technologies they sell and implement. This can reduce finger pointing assuming you're comfortable with both their design/implementation and managed service offerings. Regardless of the path you choose, you'll want to ensure your partners are committed to working together to support you no matter the circumstances, which leads to my second point, culture.
2. Try to Determine the Culture of the MSP and Your Other Technology Partners
Ask for examples of how they handle situations that require them to work with your other partners, perhaps even their competitors. Be sure to clearly identify roles and responsibilities and help facilitate handoffs between projects and managed IT support. Also, evaluate the partnerships and depth of experience compared to your desired tech stack to ensure the best alignment and service. Whatever path you choose, it's crucial that your partners are transparent and have a shared sense of responsibility to support your business first and foremost. For more information on what to look for in an MSP, click here.
Oust Finger Pointing and Get an MSP Who Can Alleviate Stress When You Need It Most
Whether you're evaluating MSPs for the first time, or analyzing your current provider, be on the lookout for the red flag that is finger pointing! You need a partner that owns crises and provides answers and action rather than blame shifting. If you're still in the market and looking for an MSP that also provides complete technology solutions, give us a try. In the spirit of transparency, you can use our OnDemand Pricing Calculator to get a quick and painless cost range for MSP services based on your business needs. If you're wondering which factors affect pricing estimates for Managed IT Services, check out our OnDemand pricing FAQ page. We break down the costs of hiring a top-tier service provider.