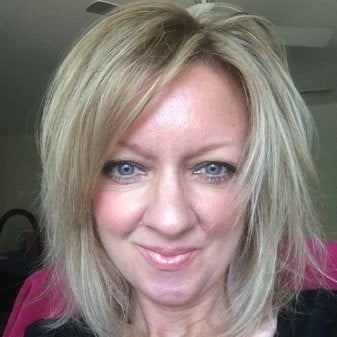 How to Save Money and Simplify Cisco License Management With a Customer Experience (CX) Team
As Cisco transitions more of its business to software, simplifying Smartnet, entitlement and license management is increasingly important. Most organizations are asking how they can get the support and management they need, efficiently and cost effectively. What if we told you a well-run customer experience team is the answer to reducing costs when dealing with complex license management for the high-quality solutions you need (like Cisco SmartNet subscriptions and Enterprise Agreements)?
Does your current IT Solution Provider or MSP have a dedicated customer experience team who does the following?
Knows your company's business and IT goals

Simplifies the license management and entitlement process

Actively looks for cost savings across various licensing models

Offers adoption services to help you maximize technology investments
If not, you'll want to keep reading. In this blog, we will dive into what a top-notch customer experience team should provide, and how those things can save you money as well as reduce the complexity of Cisco license management and entitlements.
Asset Review Methodology
Any customer experience team worth their salt knows asset review is crucial to success. This review process ensures your solution provider or MSP understands your business and IT objectives so they can align resources and recommendations accordingly. For example, Cisco keeps a database of assets purchased by customers.
The issue is that this data is often outdated, as there's no easy way to keep it current for RMAs, decommissioned equipment, etc. If you only review the asset at the time of renewal—once a year or every 3 years depending on your term— the data could be wildly inaccurate. This leads to a frustrating and time-consuming renewal at best and overpaying for support on equipment you aren't using at worst.
A good CX team utilizes the asset list as a guide to thoroughly get to know their customer's business operations, identifying which assets should and should not be covered and at what Service Level Agreement (SLA).
This continual process, whether quarterly or even monthly depending on the size of the environment, is critical to managing the complexity that comes with licenses, subscription models, Enterprise Agreements, and Cisco SmartNet. By conducting asset reviews, the customer experience team can advise you on the best buying model and coverage for your needs, ultimately saving you money.
Proactive License Management and Quarterly Business Reviews
Once the customer experience team is familiar with your business, proactive management is vital to optimizing elements such as the budget cycle and changing customer environment. And having the right expertise on the team is critical.
We recommend finding an IT solution provider with a technical pre-sales team that works closely with the customer experience team. They should actively engage in quarterly review meetings. This will ensure they're not only identifying any opportunities for cost savings but also ensuring any recommendations are technically validated for your current architecture. By understanding the customer's data and consistently doing reviews, the customer experience team can:
Identify assets that are expiring before coverage lapses leaving you at risk

Review your subscriptions in order to make sure they're necessary and being fully utilized

Update and maintain accurate records of what has changed and why to save time on future reviews

Ensure presales team validates technical alignment of any recommendations
Eliminating unnecessary subscriptions because you don't have the right licensing or because they will expire soon can save you huge costs in the long run. For example, Cisco SmartNet is full of both hardware renewals and subscriptions, so it is crucial to stay organized to avoid any surprises due to lapsing expiration dates.
Proactive license management allows the Customer Experience team to analyze and identify problems that may cost you money unexpectedly and unnecessarily. A good CX team will take this burden off your plate so you can focus on your business.
Consumption Adjustments and Reviews
Once they've reviewed your environment, your CX team should assess your current consumption models to identify opportunities to save money or increase the value of your solutions.
There are various Consumption Models available from Cisco, but the main ones are individual subscriptions and enterprise agreements (EAs). If you have multiple subscriptions, you may be able to save money and realize more value by combining them in an EA.
If you have subscriptions that are underutilized, then why would you continue paying for them? A full review of the pros and cons of various consumption models is beyond the scope of this blog but if you want to learn more, visit our CX Resource Page!
A good CX team will not only identify underutilized assets and investments but can also offer insights into HOW to use them more effectively. This is another critical reason why it's important to have a technical advisor participating in asset review. They can help recommend training classes, professional services, and adoption services that can help you realize the full value of your investment.
From consolidating and co-terminating contracts to license renewals, your Customer Experience team should make the transition to new consumption models as smooth as possible. A customer experience team works to make your life and license management easier. Is your solution provider or MSP simplifying the complexity for you or are you forced to figure it out on your own?
How we Help Solve Complex Problems for our Customers
Here at Internetwork Engineering (IE), we've been taking on the complexity of license and subscription management for our customers and helping them to save money on subscriptions (and Cisco SmartNet!) for over 25 years. Our Customer Experience team gets to know your goals, your environment, and your assets. This allows us to keep your data organized so we can identify problems before there's an issue. These small steps in the present can save large amounts of money in the future.
You've heard the adage that time is money. Well, the more complex your environment, the more time it takes to evaluate options and make informed decisions. We've found that complexity is one of the biggest contributors to busted budgets or unrealized ROI from technology investments. How do we help solve these problems and complexities for our customers? We've identified a few recent use cases below.
A Service Provider in the Carolinas Saved Money with Asset and Cisco TAC Case Management
When one of our customers, a large service provider in the Carolinas, needed help keeping their assets organized, our customer experience team went to work identifying where they should be paying for coverage at the right level of support.
When they had issues getting Cisco TAC cases closed in a timely manner, our team helped with case management, ensuring timely and proactive support.
Additionally, we partnered with them to understand their business. Through this ongoing support, we've helped them manage when to move assets to the right size service levels and when to remove items from coverage, so they'd stop paying for what they weren't using.
An NC Financial Organization Expedited ROI with Enterprise Agreement Modification
Our Customer Experience team aren't strangers to larger commercial accounts either. They recently guided a large NC financial organization through an Enterprise Agreement modification and helped them consolidate multi-year concepts. The end results? Bolstered budgets, realized value, and return on investment at a faster rate.
Consider Investing in an MSP with an In-house Customer Experience Team
There are many licensing, subscription, and Enterprise Agreement options that Cisco offers. We understand how confusing it can be to navigate and maintain them all. If you're looking for help managing this complexity, check out our Customer Experience resource page to learn more about simplifying your technology lifecycle!
About Diane Laursen
Diane Laursen is the Manager of Customer Success for Internetwork Engineering (IE) and has 25+ years of industry experience focused on Cisco services as well as organizational operations. Some of her specialties include Sales Operations, Project Management, and Cisco SMARTnet Contract Management, Cisco Subscriptions, and Enterprise Agreements.