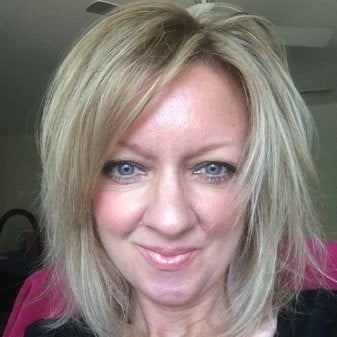 Cisco Technical Assistance Center vs Cisco Global Licensing Operations
If you've used Cisco customer services before, you've likely come across the following terms: Cisco TAC and Cisco GLO. We've encountered several instances where they are often confused with each other, but selecting the right group or business unit at Cisco can improve your experience and help you get the right help faster. In this blog, we'll clarify the differences between Cisco TAC and Cisco GLO. Let's get started!
Cisco TAC and Cisco GLO Overview
Cisco Technical Assistance Center (TAC) and Cisco Global Licensing Operations (GLO) are two different divisions within Cisco that serve distinct purposes.
TAC provides technical support services to customers and partners who encounter issues with Cisco products and solutions.

GLO manages and oversees the licensing and software entitlement processes for Cisco products.
Below we've provided a breakdown of each division to highlight how they could benefit your organization.
Cisco Technical Assistance Center (TAC) Breakdown and Use Cases
Support Scope:
TAC assists with troubleshooting, diagnosing, and resolving technical problems related to Cisco hardware, software, and networking solutions.
Expertise:
TAC consists of highly trained engineers with in-depth knowledge of Cisco products and technologies. They offer guidance, advice, and resolutions to help customers overcome technical challenges.
Communication Channels:
TAC offers support through various channels, including phone, email, and web-based support portals. Customers can create support cases and engage in real-time discussions with TAC engineers.
Response Time:
TAC aims to provide timely responses based on the severity of the issue. They follow service-level agreements (SLAs) to ensure prompt assistance.

Cisco Global Licensing Operations (GLO) Breakdown
Licensing and Entitlement:
GLO handles licenses and entitlements and the challenges that can sometimes accompany these. This includes software licenses, feature licenses, and subscription-based licensing models.
License Compliance:
GLO ensures that customers are compliant with Cisco's software licensing policies and terms. They help customers understand licensing requirements and assist in resolving any compliance issues.
Communication Channels:
GLO offers self-service tools, online portals, and support resources to help customers manage their licenses. They also work closely with Cisco sales representatives and partners to address licensing-related inquiries.
When Should I Contact TAC vs When Should I Contact GLO?
We've put together a list of common issues that we see when accessing TAC or GLO. Take a look, you may be surprised by which division assists you!
Troubleshooting Network Issues:
If you encounter network connectivity problems, performance degradation, or configuration challenges with Cisco networking equipment, TAC can help. They can help diagnose the issue, recommend solutions, and guide you through the troubleshooting process.
Software Bugs and Upgrades:
When you come across software bugs or need to upgrade your Cisco software to access new features or security patches, TAC can offer guidance. They can help you identify the root cause of the problem, provide workarounds if available, and advise on the appropriate software upgrade path.
License Activation and Entitlement:
GLO can help you understand the licensing options, activate licenses, and ensure that you have the correct entitlements for your purchased software.
License Compliance, License Generation, and Verification of License Features:
If you need assistance in understanding license usage, verifying license features, or resolving compliance issues, GLO can provide guidance and support.
How do I Submit Support Tickets for TAC vs. GLO
Another area of confusion we often encounter is whether to submit a support ticket through TAC or GLO, and how to do so. To break it down, just remember that TAC is for support regarding Cisco Products and Services while GLO is for software licensing support. Look below to find out how you can open a case through both platforms.
TAC is for Cases for Support on Cisco Products and Services
Select "Products & Services" from the Support Case Manager
Here you identify which asset support is needed on.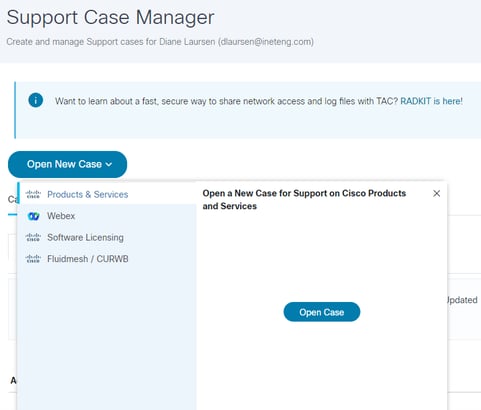 GLO is for Software Licensing Support
Select "Software Licensing" from the Support Case Manager
Here you choose from a variety of options:
Security Related Licensing

Collaboration Related Licensing

Enterprise (Route/Switch/Data Center/IoT/SP)

Cisco Smart Software Manager

Other Licensing Portals

My Cisco Entitlements

Smart Account

Enterprise Agreement (EAWS)

Physical Deliver

BroadWorks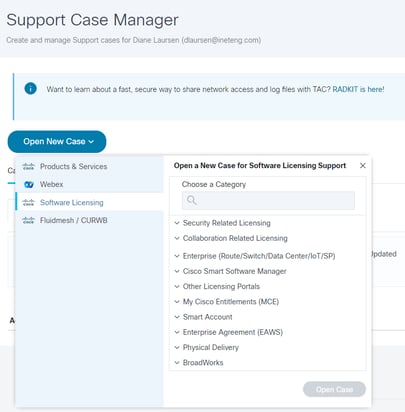 Sometimes it's hard to tell what is causing the problem, the hardware device, or the licenses associated or running on the device. Which is often why we see confusion when selecting which support tool to use. When in doubt, defer the process to your Customer Experience team!
When to Call in a Customer Experience Team
The availability of Cisco's support channels is helpful, but having a dedicated CX team can be even more beneficial for navigating important organizational decisions. A CX team can help you with:
Complex Deployment Support:
For intricate deployments or integration scenarios involving multiple Cisco products, a knowledgeable Customer Experience team is invaluable. Whether you're implementing a new solution, migrating to a different architecture, or facing interoperability challenges, CX teams can assist. IE's CX team has access to a full range of engineering expertise and a knowledgeable pre-sales team that can help you on your journey.
License Renewals and Subscription Management:
A CX team can provide information on renewal options, pricing, and help you manage your subscription-based licensing models. Additionally, they can assist with license upgrades or downgrades based on your changing business needs and historical consumption rates.
A CX Team works with you to ensure you're getting the most out of your investments. Not to mention, they can submit tickets to TAC or GLO on your behalf. When finding the right CX team to help you support your Cisco products, services, and software licenses, make sure they have experience and connections with Cisco. They're an invaluable ally!
IE's Customer Experience Team Can Manage It for You
Even with countless support divisions in place, managing technical issues, licensing renewals, and updates can become overwhelming. That's why it's worth considering working with a Customer Experience team. At IE, our CX team manages all that complexity so you can focus on your business initiatives. We assist with Licensing, Renewals, Entitlements, Enterprise Agreements, and collaborate closely with support divisions like Cisco TAC and GLO to get you the answers you need! If you're unsure about using TAC or GLO, or how to open a case, we can assist you with this too! Find out more about the value IE's CX team brings to the table here.
About Diane Laursen
Diane Laursen is the Manager of Customer Success for Internetwork Engineering (IE) and has 25+ years of industry experience focused on Cisco services as well as organizational operations. Some of her specialties include Sales Operations, Project Management, and Cisco SMARTnet Contract Management, Cisco Subscriptions, and Enterprise Agreements.