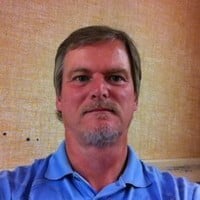 Webex vs Zoom: Which Collaboration Solution is Better for Education Environments?
Video conferencing and collaboration technology is now a staple in education as K-12 and higher ed institutions adapt to modern technology to meet the changing needs of students and faculty. With an emphasis on capabilities like security, video quality, user experience, and integration with other education tools (including Microsoft Teams), schools have a unique challenge of empowering learning while also ensuring a safe experience.
Two of the leading video conferencing solutions for education are Webex and Zoom. Some institutions also use Slack, but with limited capabilities, it's not a true contender on its own to support learning. Below, we compare these solutions to see who makes the grade in education.
Comparison 1: Pricing
When it comes to price, the dollar amount is one thing and sometimes the actual value can be another.
| | |
| --- | --- |
| Webex | Zoom |
| $1,950 a year | $1,800 a year |
| 50 hosts | Support 20-149 licenses |
| Up to 5000 participants | 300 participants |
Winner: Tie
Webex and Zoom are comparatively priced, but Webex delivers a lot more features and unparalleled security.
Comparison 2: Security
According to the U.S. Government Accountability Office, schools are one of the largest targets for cyberattacks. Attacks have far-reaching repercussions, with weeks of lost learning and financial impacts stretching into the millions.
| | |
| --- | --- |
| Webex | Zoom |
| Stellar reputation for excellent security | Have experienced some serious security problems |
| U.S.-based servers | Utilize overseas servers in China |
| Secure authentication features, including default password-requirement step for all meetings to deter data hackers | Less robust authentication features with single sign-on for the classroom |
| All-in-one solution for messaging, multiple virtual classrooms, and calling | Newly released Zoom Team Chat feature |
| ISO 27001 certified, Service Organization Controls (SOC) 2 Type II audited, FedRAMP certified, Cloud Computing Compliance Controls Catalogue (C5) attestation, Privacy Shield Framework certified, GDPR, CCPA, COPPA, FERPA, and HIPAA compliant | FERPA and HIPAA compliance and provides 256-bit AES encryption |
| Locked personal room meetings, password enforced meeting connections, encrypted cloud recordings | In-meeting security features and other measures help secure your Zoom classroom and prevent disruptions |
| Lobby feature and enables hosts to grant or revoke participant access | Waiting room |
Winner: Webex
Webex has always been the leader in security. Even prior to the pandemic, Zoom has had its share of problems, though recently they have strengthened their security measures.
Comparison 3: Video Conferencing Quality
Nothing should get in the way of students connecting to one another and their teachers. Any disruption in video and/or audio quality and unreliable performance makes learning more difficult and hinders the process for all involved.
| | |
| --- | --- |
| Webex | Zoom |
| HD video and audio with broadcast-quality audio | HD video and audio |
| Consistent experience using any device—mobile, tablet, laptop or video device | Consistent experience using any device—mobile, tablet, laptop or video device |
| Single-vendor system with end-to-end integration for seamless interoperability | Contract with third-party vendors for in-room conferencing solutions which can create ongoing support complexity |
| Record lessons for on-demand viewing in easy-to-share MP4 formats | Session recording |
Winner: Webex
Webex was named a 2022 Gartner Magic Quadrant Leader for Unified Communications as a Services (UCaaS).
UCaaS is a cloud-delivered unified communications model that supports enterprise telephony, meetings (audio/video/web conferencing), unified messaging, instant messaging, and presence (personal and team).
Comparison 4: Ease of Use
Making learning accessible for all students is a leading goal of video conferencing. With hundreds of students, staff, and faculty relying on technology to connect and collaborate, the technology must be easy to use.
| | |
| --- | --- |
| Webex | Zoom |
| Uncomplicated user interface (UI) | Highly intuitive user interface (UI) |
| Quickly share desktop, documents, and other apps | Fewer enterprise features |
| Live collaboration feature that allows participants to feel like they are in the same room | One-click content sharing and real-time co-annotation |
| Record meetings | Record meetings |
| Create whiteboard sessions | Digital whiteboarding |
| Facial recognition to identify attendees | |
| No download necessary | |
| Accessible and inclusive experience with keyboard shortcuts, closed captioning, and screen reader support | Accessible for everyone with closed captioning and keyboard shortcuts |
Winner: Webex
Geared more toward secure interoperability than interactivity, Webex may not be as easy to use as Zoom, but that's due to Webex's more robust security features.
Comparison 5: Teams space
Turn any space into a collaborative classroom experience and provide students with a host of digital learning options and connectivity.
| | |
| --- | --- |
| Webex | Zoom |
| Multi-solution tool: virtual classrooms, chat space for classes, calling solutions | Disparate collaboration solutions with separate video calling and team chat spaces |
| Interoperability with common collaboration solutions, including Microsoft Teams | |
| Committed to open standards and interoperability | |
| Interoperability with Microsoft and Zoom | Interoperability with Microsoft and Webex |
Winner: Webex
Webex empowers collaboration with access to a variety of integrated tools that give students and teachers the experience of being together in the classroom, even if that classroom is a virtual one. While Zoom is catching up to Webex in the interoperability department, Webex is committed to open standards and still provides more in-depth security for these connections.
Comparison 6: Integrations
Having everything you need integrated into one platform empowers learning. This is especially true when it comes to the Learning Management Systems (LMS) and other collaboration tools you rely on every day.
| | |
| --- | --- |
| Webex | Zoom |
| Integrates with a variety of third-party solutions, including Microsoft Outlook and soon Microsoft Teams | Third-party integrations but not as many as Webex |
| Integrates with Moodle and other common LMS | Integrates with Moodle and other common LMS |
Winner: Webex
Currently Webex is the leader with more integrations to ensure education is streamlined for all users. The Microsoft Teams integration will make Webex even impactful as an accessible force in the education collaboration space.
The Verdict
When it comes to education, Webex is far and beyond the best choice for reliable and secure video conferencing. Webex provides an intuitive user experience with unmatched video and audio quality for true collaboration, sharing, and learning. Both have their benefits, but from our perspective, both as an IT solution provider and supporters of education technology, Webex delivers the more exceptional learning experience.
To learn more about Webex and what it could mean for your organization, visit our Webex Resource Page.

About Marty Jefferson
Marty Jefferson has worked in IT for over 30 years, with extensive experience in project engineering, management, collaboration technologies, voice solutions and computer networking. He began his career in the military, and after being honorably discharged as an FTG2 Second Class Petty Officer, moved into the private sector where he now works as a Director of Collaboration and Voice Solutions for Internetwork Engineering.