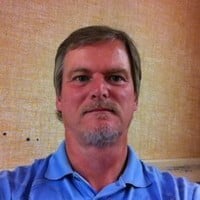 Navigating Contact Centers and Cloud Calling with Webex
Some businesses invest in expensive contact center solutions but fail to take advantage of their full capabilities. Which begs the question: Are you paying too much for your contact center solution? Or worse, are you paying for a solution you don't need?
In this blog post, we'll explore the signs of an overpriced or underutilized contact center solution, discuss how to address these issues, and present you with questions to determine if a contact center is the best fit for your business.
First, let's look at the differences between a simple cloud calling solution and a contact center by comparing features, utilization, and demand
Cloud Calling vs. Contact Center
FEATURES:
When it comes to managing customer communications, businesses have two options: simple cloud calling solutions and full-blown contact centers. Here are some additional points to consider:
Simple cloud calling solutions are ideal for small businesses or startups with limited resources and basic communication needs.
For example, those who don't take a ton of calls or use omni channel call queues (SMS Text, chat, I.E.).

Cloud calling solutions, like

Webex Calling

, are cost-effective and easy to set up, typically including features like:

Call forwarding

Voicemail

Call recording
However, they may not be robust enough to handle larger volumes of calls or complex customer interactions.
Full blown contact centers, on the other hand, offer a more comprehensive set of features and capabilities.
For example,

Webex Contact Center is designed for larger organizations that require a sophisticated approach to customer engagement and support.

Some of the advanced features they offer include:

Interactive voice response (IVR)

Omnichannel routing

Workforce management

Advanced analytics
While they may be more expensive and complex to implement, they can help businesses improve customer satisfaction, reduce costs, and increase efficiency.
When deciding between the two, it's important to consider your specific needs and goals. Some questions to ask yourself include:
How many customer interactions do you expect to handle?

Will you have enough agents on staff to anticipate your daily call volume?

What channels do you want to support (e.g., phone, email, chat, social media)?

What level of customization and personalization do you require?

Do you need quality control to be able to listen to customer recordings for KPI purposes?
By answering these questions, you can determine which approach is best for your business.
Find out which solution is right for your business. Take our short quiz to discover if your business/organization is better suited for Webex Calling or Webex Contact Center.
UTILIZATION
Regularly reviewing your contact center's feature set is essential to ensure that you're getting the most out of your solution. However, it can be challenging to identify which features you need and which you don't when there are so many available. Here are a few tips to help you optimize your contact center operations:
Start by identifying the key performance indicators (KPIs) that matter most to your organization. This will help you focus on the features that are most relevant to your business goals.

Consider conducting a survey of your agents to get their input on which features are most useful to them. This will help you identify any areas where your agents may need additional training or support.

Work with your vendor to conduct a feature audit. They can help you identify any features that you're not currently using and provide guidance on how to best utilize them.

Keep an eye out for new features and functionality that may be added to your contact center solution. Your vendor should provide regular updates on new features, and you can also stay up to date by attending industry events and reading industry publications.
By regularly reviewing your feature set and staying up to date on new features, you can optimize your contact center operations and provide the best possible customer experience.
DEMAND
When it comes to setting up a contact center, it's important to think through your specific needs. One key factor to consider is how many calls you'll be routing on a weekly or monthly basis. Depending on the complexity and frequency of these calls, a simple calling solution may be all you need. By taking the time to assess your requirements and select the right tools for the job, you can ensure that your customers receive timely and effective support whenever they need it. So, before you dive into setting up your contact center, be sure to think through your needs and choose the solution that's right for you.
When setting up a contact center, it's not just about the volume of calls that will be routed but also the type of calls that will be handled. Here are some additional factors to consider:
What channels will you be supporting? Will you need to handle calls, emails, chats, or social media messages?

How complex are the issues that your agents will need to resolve? Will they require specialized knowledge or training?

What level of reporting and analytics do you need to measure the performance of your contact center, and to identify areas for improvement?
By answering these questions, you can better determine the specific needs of your contact center and the tools required to meet those needs. Whether you opt for a simple solution or a more complex one, taking the time to select the right tools will help you provide the best possible support to your customers.
MIGRATING YOUR CONTACT CENTER TO THE CLOUD
If you've determined that a cloud calling solution won't cover the complexities of your business operations but are still on the fence about moving your contact center to the cloud, consider these benefits of contact center cloud migration.
The elimination of hardware and infrastructure management, which saves your team time and reduces costs

The offloading of your upgrade management since cloud providers take care of this

Advanced data analytics capabilities that can help you make informed decisions.

An enhanced ability to support your remote workforce which is becoming increasingly important in today's work environment.

Simplified integration with other systems and applications within your network, making it a compelling option if you're looking to streamline your operations.
If you are having concerns, check out our blog where we debunk these common cloud migration myths here.
HOW IE CAN HELP
By taking a proactive approach to optimizing your contact center solution, you can improve your customer service operations and reduce costs.
If you're considering moving your contact center solution to the cloud, another important piece to consider is what to look for in a provider. When considering a contact center cloud migration expert, it is crucial to find a provider with a proven track record of success in cloud migrations.
Look for a provider that offers a comprehensive solution, including:
Pre-migration assessment and planning

Implementation

Ongoing support

Expertise in your industry with the ability to tailor their solution to meet your specific needs.

Flexible pricing models

Scalability of their solution as your business grows
By partnering with the right contact center cloud migration expert, you can ensure a smooth and successful transition to the cloud, leading to improved efficiency, cost savings, and enhanced customer experience.
At Internetwork Engineering, we've been helping customers with their contact center and cloud calling needs for over 25 years. As collaboration experts in our field, we're a Cisco Gold Partner and Master Collaboration Specialized. Our team has the technical expertise to evaluate your collaboration technology stack and ensure it is not only meeting your demands but is the right solution for you.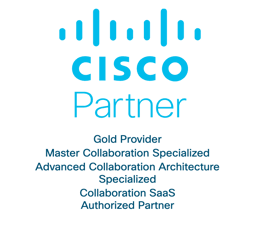 Not every company is a best fit for a robust contact center, but if you are, you should have a provider with the knowledge and technical skillset to help you identify what areas you're underutilizing or where additional tech is needed to fill in a gap that is potentially contributing to poor customer service. Both scenarios can help you reduce costs if you address them. If you'd like to get a free consultation scheduled to review your current contact center or cloud calling solution, contact us today.
Not ready or still aren't sure what solution is best for your company? Take our quiz to find out if you'd benefit from a robust contact center or simple cloud calling solution.
We also have a ton of free resources available. Visit our Learning Center to access Collaboration resources that range from Cloud Myth Debunking blogs, Communication Buyer guides, to Cloud Calling Resource pages and a Webex Calling Demo Series.
About Marty Jefferson
Marty Jefferson has worked in IT for over 30 years, with extensive experience in project engineering, management, collaboration technologies, voice solutions and computer networking. He began his career in the military, and after being honorably discharged as an FTG2 Second Class Petty Officer, moved into the private sector where he now works as a Director of Collaboration and Voice Solutions for Internetwork Engineering.