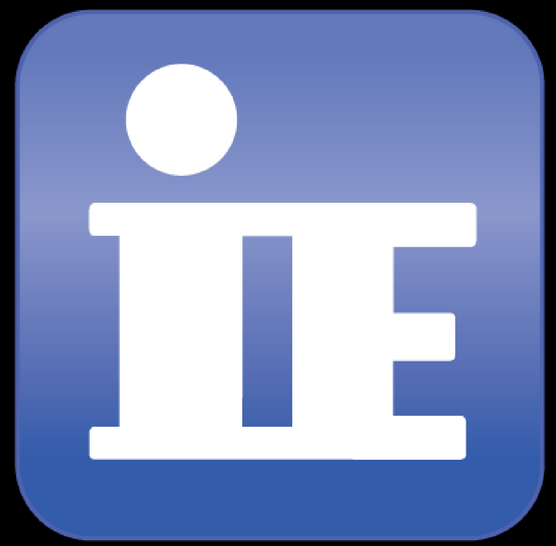 CRN Names Internetwork Engineering to its 2021 MSP 500 List
We're once again excited to announce that CRN®, a brand of The Channel Company, has named Internet work Engineering to its 2021 Managed Service Provider (MSP) 500 list in the Elite 150 category. The list, released annually, recognizes the leading North American solution providers that have demonstrated innovative and forward-thinking approaches to managed IT services. These services help end users improve operational efficiencies and navigate the ongoing complexities of IT solutions, while maximizing their return on IT investments.

With cutting-edge approaches to delivering managed IT services, MSPs have become an integral part of the success of businesses worldwide. They help empower organizations to leverage complex technologies, keeping a strict focus on their core business without straining their budgets. CRN's 2021 MSP 500 list identifies the market's key managed IT service players who are setting themselves apart with top-tier technology solutions that provide the business outcomes customers need.
"As adamant believers in innovation within the Managed IT Services space, we are honored to be named the 2021 MSP 500," said Dennis Manfra, IE Vice President of Technical Services. "OnDemand is IE's Managed IT Services offering, and we've spent years honing our approach to better address the concerns surrounding day-to-day IT operations in addition to addressing manpower and experience level demand. CRN's recognition has provided us with further validation that our efforts have been effective, and we couldn't be more thrilled."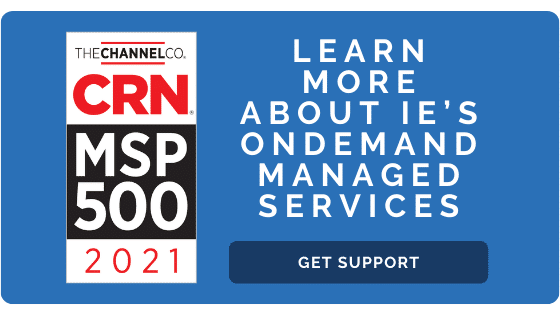 The MSP 500 list is divided into three sections: the MSP Pioneer 250, recognizing companies with business models weighted toward managed services and largely focused on the SMB market; the MSP Elite 150, recognizing large, data center-focused MSPs with a strong mix of on-premises and off-premises services; and the Managed Security 100, recognizing MSPs focused primarily on off-premises and cloud-based security services.

"Effective MSPs enable companies to focus on their core objectives while improving the quality and reliability of their cloud computing capabilities," said Blaine Raddon, CEO of The Channel Company. "The solution providers on CRN's 2021 MSP 500 list deserve recognition for their innovative and forward-thinking approaches to managed services, and the ability to optimize operational efficiencies and systems to maximize return on investments."

The MSP 500 list will be featured in the February 2021 issue of CRN and online at www.CRN.com/msp500.
Top Reasons to Consider IE's OnDemand Managed IT Services
Our OnDemand Managed IT Services gives our customers the talent, tools, and process they need to support complex technologies or optimize their entire IT department.
Talent
Top talent is expensive and hard to find. We have an entire team of IT professionals with experience in multiple disciplines ready to help you succeed. It's instant IT!
Process
Successful IT operations are built on defined processes and years of experience. You'll get both with IE's OnDemand managed IT services.
Tools
IT can't be proactive without visibility. Our modern tools provide deep inspection and automated analysis with the highest levels of security.
Scale
Businesses are changing faster than IT can respond. Out-task a portion or outsource all of your IT operations to the experts, so you can focus on business transformation.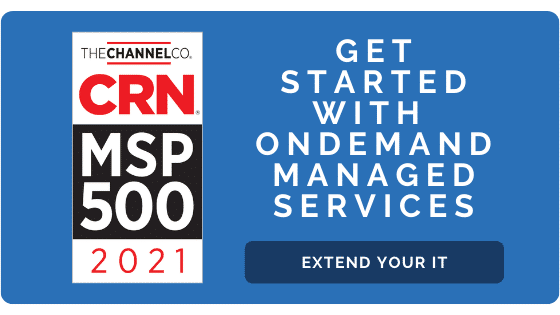 What our Customers are Saying About OnDemand Managed IT Services
"We suffered a power failure going into a weekend that shut our entire network down. IE worked with me to return our systems to full functionality. Not only did their engineer support us from his home on a Saturday, but he also made a trip to the office to make sure everything was visually in working order. This type of support is the primary reason we use IE OnDemand and have made IE our support partner for well over 12 years."

- Shon Nixon, Midrex Technologies, Inc.
"They are our backbone for support. We have one guy that does all of our server and infrastructure work and he leans on IE for everything. Every question we have, we have an answer really quickly, even on Saturdays and Sundays somebody is always there to answer our questions. As we have completely changed our infrastructure, just not from networking but from server installations, they have been right there, every step of the way."

- Randy Robbins, Director of IT, Bob Barker Company
About The Channel Company
The Channel Company enables breakthrough IT channel performance with our dominant media, engaging events, expert consulting and education, and innovative marketing services and platforms. As the channel catalyst, we connect and empower technology suppliers, solution providers and end users. Backed by more than 30 years of unequalled channel experience, we draw from our deep knowledge to envision innovative new solutions for ever-evolving challenges in the technology marketplace. www.thechannelcompany.com
Follow The Channel Company: Twitter, LinkedIn, and Facebook.