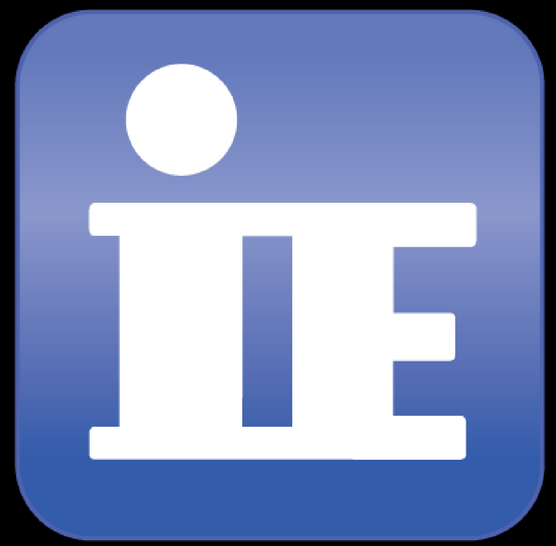 3 Ways Veeam's Backup and Recovery Solutions Can Secure Your Data Anywhere
In our recent blog post, we covered our partner, Cohesity's immutable and AirGap Backup solutions. Before that, we dove into immutable backups and why you need them for your disaster recovery strategies. Now, we need to address one of the biggest players in the disaster recovery game, Veeam. Veeam offers data backup, disaster recovery, and modern data protection software for your on-prem, virtual, or multi-cloud infrastructure.
We contacted our friends over at Veeam to get answers to the following questions:
Let's dive into what they had to say.
How Does Veeam Interoperate with Other Tech Solutions?
Veeam Backup and Replication works with most of the big names out there and for virtualized, physical, and cloud infrastructures!
For Virtualized Infrastructure
One of Veeam's key benefits is that it integrates well with virtualized environments. See some of these integrations below:
VMWare

Microsoft Hyper-V

Nutanix

RedHat
For a virtualized infrastructure, Veeam allows you to efficiently find and resolve issues within your Virtual Machine (VM). Once you're able to neutralize an issue, you can use their backup and replication capabilities to quickly restore an uncorrupted backup and get your VM up and running fast!
For Physical Infrastructure
If you're using physical servers to house your data, Veeam offers a combination of agent-based and agent-less methods to ensure that data is backed up and recoverable. Veeam is interoperable with the following physical servers:
Microsoft Windows

Linux

Mac

Oracle Solaris

ABM AIX
Advanced features include deduplication and compression. These features allow you to use your storage space efficiently, reducing costs, and minimizing your attack surface.
For Cloud Infrastructure
We've seen a larger migration to the cloud because it's simple, cost-effective, reliable, and elastic...it can grow with your business without crippling you with expansion costs. If you are currently operating in a cloud or hybrid-cloud infrastructure, or plan to migrate to the cloud, Veeam can help.
Not only can they help with testing and migration to the cloud, but they can also perform your backup to the cloud and of cloud workloads.
Some of their cloud native solutions include:
Veeam® Backup for AWS (Amazon Web Services)

Veeam® Backup for Microsoft Azure

Veeam® Backup for Google Cloud

+ Many other S3 Compatible Cloud storage providers
They also work with some of the top names in data storage like Cisco, Pure Storage, Microsoft, and more. For the full list, visit their system requirements page. [1]
How Fast Can You Restore your Data with Veeam?
As we've learned in our previous immutable backups blogs, along with the viability of your backup, the speed at which you can deploy it is essential to business continuity. We know now that prolonged downtime can be the end for unlucky businesses. So now the question is, how fast can Veeam roll out your data backup and restore your environment in case of a cyber-attack? The short answer is...fast, but let's review some of their different backup capabilities.
Replica from Backup:
This consists of replicated Virtual Machines (VMs) from backups. You can create a failover environment that is separate from your production VM. This keeps the load off your main environment. The Recovery Time Objective (RTO) for this type of backup is ~24 hours since it is coming from a backup source. [3]
Recovery from storage snapshot
This option means that your Quick File or VM will restore off storage array snapshots. A storage Array from one of your linked vendors (like Pure Storage, NetApp, Cisco, etc.) It presents them in a tree view for ease of use and is ready for immediate deployment. [3]
Recovery from fast performing repository
You can instantly restore physical machines to VMware, as an option if doing a physical data transfer is not fast enough. [3]
Failover/failback capabilities
Snapshot based replication is a hallmark of Veeam. They offer this option within the same User Interface and license without an added cost. [3]
How does Veeam Offer Immutability?
Veeam Backup & Replication offers the "Hardened Repository" Feature which makes your backups immutable. You can build this hardened repository by using a Linux server as your storage. [4] This allows you to select a designated period to make your backups immutable.
File types that are supported for immutability include:
All image-based backups (including VMware VCloud Director)

Veeam Agent file-based backups

with backup copy jobs in GFS mode

Cloud backups from Veeam Backup (including Microsoft Azure, Amazon EC2, Google Cloud Platform)
More advancements in immutability are coming! We've seen the latest versions of Veeam Backup & Replication incorporating immutability into their system. Without a doubt, Veeam offers some thorough data backup and recovery solutions for your physical, virtual, and hybrid infrastructures!
Need a Better Data Protection Strategy?
Veeam is a well-known software approach to data backup and protection. If you're interested in seeing their solution in your environment, you can request access to their hands-on-lab with their team. Also, don't miss out. They just released Veeam V12 on February 14th, 2023! What's next? We're going to take a closer look at what Amazon S3 offers for data backups.
Here's a hint, it's an ecosystem approach! We're also working on a comparison guide to break all three solutions down by feature and use case if you're still on the fence about where to buy. If you're interested in receiving Immutable Backups related content notifications, sign up here!
Sources:
https://www.veeam.com/alliance-partner-technical-programs.html?page=1
https://go.veeam.com/v12
[1] https://www.veeam.com/backup-replication-system-requirements.html
[2] https://forums.veeam.com/veeam-backup-replication-f2/veeam-restore-speed-t3369.html#:~:text=With%20VEEAM%20Backup%2C%20restore%20is%20about%2030%20MB%2Fs.
[3] https://www.veeam.com/blog/how-to-recover-from-ransomware-attack.html
[4] https://www.veeam.com/wp-guide-protect-ransomware-immutable-backups.html?wpty
[5] https://helpcenter.veeam.com/docs/backup/vsphere/hardened_repository.html?ver=110