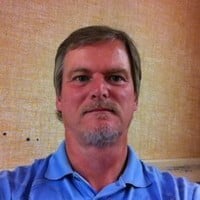 Webex Teams and Microsoft Teams Unite to Improve Collaboration
Collaboration | Partners | Conferencing | Unified Communications
Webex and Microsoft recently announced their teaming up to offer a better collaboration experience for all! Microsoft Teams users now have the choice of using their favorite Teams platform, either Microsoft Teams or Webex Teams, with near seamless integration between the two.
One significant advantage of this integration is that you no longer need to conform to the cross-company standard of downloading a specific collaboration application solely for scheduling meetings between different companies. Now, thanks to this integration, as long as each company utilizes either Webex Teams or Microsoft Teams, you can seamlessly connect and coordinate meetings without the hassle of additional downloads or compatibility issues. This streamlined approach not only enhances efficiency but also promotes a more unified and productive collaboration experience across multiple organizations.
In this blog, we'll discuss the various advantages of this Integration and explore the latest features designed to enhance the overall customer experience. Let's get started!
Features that Make Webex and Microsoft Teams Better Together
Webex and Microsoft Teams have integrated in several ways to allow users to collaborate seamlessly between the two platforms. Here are some examples of how the two platforms have integrated:
Federated Chat and Calling
Users can initiate chat conversations and make voice or video calls between Webex and Microsoft Teams. This is made possible through federation, which allows the two platforms to communicate with each other.
Presence Integration
Users can see the presence status (available, busy, away, or offline) of their contacts within both platforms.
Content Sharing
Users can share content, such as files and screen sharing, between Webex and Teams which allows them to collaborate on documents and other materials regardless of the platform they're using.
Single Sign-on
Users can sign into Webex using their Microsoft Teams credentials. This means that users don't have to remember separate login credentials for each platform.
Calendar Integration
Users can schedule and join meetings from within both platforms. This allows users to seamlessly switch between the two platforms without having to manually enter meeting details.
Microsoft Teams Room (MTR) Mode
Cisco now makes high-quality video units that work natively with Microsoft code. These MTR units offer the industry's highest video quality experience along with several endpoint choices ranging from desktop to room systems and dynamic whiteboards, and the option to dual manage in Microsoft as well as Cisco Control Hub. Stay tuned for more info on this point, we'll likely take a deeper dive into MTR soon!
The integration of Webex and Teams has created a more comprehensive collaboration platform. Now let's dive into the overall benefits from this new era of collaboration!
Webex and Microsoft Teams Integration Benefits
Improved Collaboration
The integration improves collaboration between employees, partners, and clients across different platforms, streamlining productivity and decision-making.
Increased Efficiency & Flexibility
Employees can schedule, join, and participate in Webex meetings directly within the Microsoft Teams interface, eliminating the need to switch between multiple applications. The integration of these platforms provides businesses with the flexibility to choose the communication tools that work best for their needs.
Enhanced Productivity
The integration allows for better organization and management of tasks, deadlines, and projects. This can help teams stay on track and be more productive.
Streamlined Workflow
The integration of these platforms can simplify workflows by allowing users to share files and collaborate on projects more easily with the ability to integrate their workflows in both platforms, without worrying about compatibility issues. Additionally, you can schedule and join Webex meetings directly from within the Microsoft Teams interface, saving time.
Enhanced Video Conferencing
Webex's robust video conferencing features can be used in Teams, allowing for better quality video and audio calls, as well as features like screen sharing and recording.
Cost Savings
With this integration, businesses can reduce the need to purchase multiple collaboration solutions and subscriptions. This can lead to cost savings and better management of resources.
Simplified Communication
The integration enables employees to use a single platform to communicate, collaborate, and share information. Additionally, Webex users can easily connect with Microsoft Teams users, increasing collaboration and communication with external partners and clients.
Enhanced Security
Webex's advanced security features (like end-to-end encryption of ALL data) can now be utilized within Teams, adding an extra layer of protection to Teams' existing security measures.
Greater Accessibility
Employees can access and collaborate on Webex meetings from within Teams' interface, increasing the likelihood of participation and engagement.
Centralized Administration
With the integration, IT administrators can centrally manage user accounts and settings for both platforms.
More businesses are adopting online and hybrid structures which means you need to have the very best collaboration solutions to support your remote workforce. This integration will give you the best of both worlds when it comes to two of the top collaboration solutions on the market. It's the enhancement we've been waiting for!
Curious to Try the latest integration?
Overall, the integration between Webex Teams and Microsoft Teams has made it easier for users to collaborate and communicate across different platforms. By combining the strengths of both platforms, users can work more efficiently and effectively, regardless of which platform they prefer to use. Be sure to explore our collection of Webex resources to discover how you can fully leverage the platform. More exciting upgrades are on the way!
---
Sources:
https://news.microsoft.com/2022/10/12/new-partnership-brings-microsoft-teams-to-cisco-meeting-room-devices/
https://www.webex.com/solutions/microsoft-teams-rooms-cisco-devices.html
https://blog.webex.com/video-conferencing/cisco-and-microsoft-have-come-together-to-deliver-a-better-user-experience/
About Marty Jefferson
Marty Jefferson has worked in IT for over 30 years, with extensive experience in project engineering, management, collaboration technologies, voice solutions and computer networking. He began his career in the military, and after being honorably discharged as an FTG2 Second Class Petty Officer, moved into the private sector where he now works as a Director of Collaboration and Voice Solutions for Internetwork Engineering.