Urgent E911 – Kari's Law and Ray Baum's Act
President Trump signed two separate Enhanced 911 (E911) changes into law in 2018. Both are designed to improve Americans' access to emergency services regardless of the underlying voice communications platform. Complying with these changes may involve additional licensing and other expenses in 2020.
Kari's Law is the result of a tragic incident that occurred in 2013. Kari Dunn was stabbed to death by her estranged husband in a hotel room where her young children were also present. Kari's daughter attempted to call 911 but did not understand the need to dial "9" first (for an outside line), as a result the call never made it to the Public Safety Answering Point (PSAP).
Named in her memory, Kari's Law requires that all callers are able to dial "911" without dialing an access code first (i.e. "9,911"), and further that notification of all 911 calls is simultaneously provided to the main switchboard or after-hours Security location where the 911 call originated, in order to facilitate building entry by first responders.
Ray Baum's Act seeks to better use technology to pinpoint the exact location of someone who has called 911, especially within a large building or facility. Ray Baum was influential in lobbying Congress and working with the FCC on telecommunications issues. Named in his honor, the Act is designed to enable first responders and local staff to isolate the precise location of a caller to include the exact building floor as well as the caller's office, cubicle or other work area location. The technology to provide this information has existed for some time, but few organizations have deployed it as yet.
Kari's Law went into effect on February 16, 2020. Ray Baum's Act will go into effect in 2021, with "off-premise" soft or mobile phones following a year after that in 2022.
---
What Are the Requirements for Kari's Law?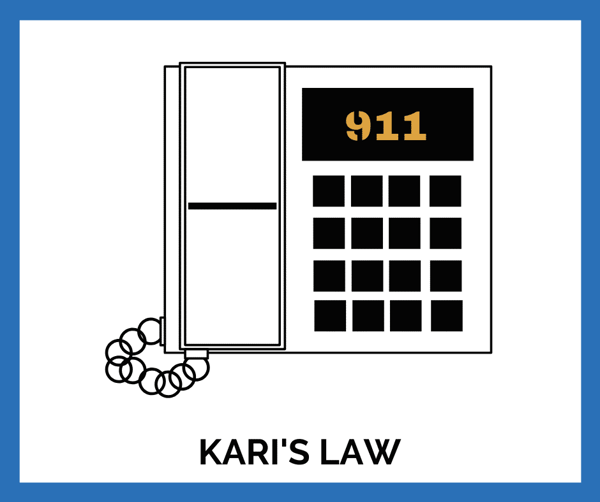 Dial 9-1-1 without an access code
"Provide a notification to a central location at the facility where the system is installed or to another person or organization regardless of location, If the system is able to be configured to provide the notification without an improvement to the hardware or software of the system"
Kari's Law Compliance Date
February 16, 2020
---
Twelve (12) months following the first upgrade or system install after February 16, 2020 companies must comply with direct "911" dialing. While this may not seem like much of a technical hurdle, there is a reason why companies have maintained "9,911." When dialing long distance, people often dial "9" to get out and accidentally hit "1" twice, which immediately launches a 911 call. Realizing the error, many people often hang up. The PSAP is required by law to reach back out if a 911 call is dropped. If they can't reach the person who called, they must dispatch first responders. After a couple false dispatches, fines can be incurred. Enabling "9,911" was a simple fix to this problem, but this solution is no longer an option.
IE has a standard process for reducing 911 misdials which still fully complies with Kari's Law. It involves adding a simple route pattern and making adjustments to the timeout parameters. IE customers likely have this implemented already, but anyone interested in understanding the configuration can contact IE to have this Cisco CUCM configuration explained or updated for them.
What is Ray Baum's Act?
...and what do You need to consider?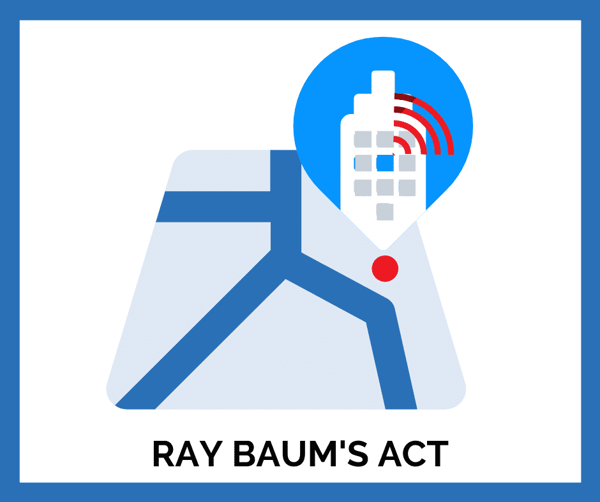 The only genuine requirement here from a Federal level is that first responders must be dispatched to the nearest location of a 9-1-1 caller.

This includes mobile callers from soft phones or mobile phones with Cisco Jabber

The intent of the Act is to use technology to more granularly to identify a 9-1-1 caller's location
Local or state laws may define these further and must be considered on a case-by-case basis
Ray Baum's Act Compliance Dates
Phase I (Fixed locations) – January 6, 2021
Phase II (Non-fixed locations, e.g. wireless) – January 6, 2022
---
Section 506 was included in Ray Baum's Act, which has now been signed into law. It encourages companies to share precise location information when calling 911. While the details of square footage or other specifics have been left to states or companies to decide, technology allows for considerable granularity. IE can work with you to determine what makes sense for your company.
Get Help with Kari's Law Compliance
Preparing for and implementing changes to telephony systems can take considerable planning and expense, and may seem overwhelming. To comply with recent laws, companies should strive to implement these changes as early in 2020 as possible. IE has expertise working with Cisco's Communications Manager, Emergency Responder (CER) and 3rd-party augmented services. IE can help plan, prepare and implement E911 services that comply with the law and make practical sense for any customer. For more information or to have IE assist you with your unique needs, please contact us.