The Teams Video Conferencing Dilemma
The Human Video Factor
In light of COVID-19, everyone is using video these days. Video conferencing from the likes of Cisco WebEx, Zoom, or GoToMeeting has become commonplace. People often state that they join conferences on multiple platforms daily. The phenomenal growth of these conferencing vendors is a testament to their value in keeping people connected.
Those of us who have been working from home for years understand video is a key tool for connecting remote teams. When talking face-to-face with someone, you naturally discern body language or facial expressions to tell if they're getting your message or want to provide input. Video introduces an entirely new dynamic to remote communicating; it's as close as you can get with today's technology to being face-to-face. Without video it's easier to drift away from a conversation, multitask (which really means "get distracted"), or worse yet, just have moments of silence. With video, suddenly people become engaged.
As the post pandemic environment unfolds, most companies have already stated that they will offer a blended Work from Home (WFH) and office strategy. This means video conferencing will continue to play a critical role, and video room systems in the office will become more critical as teams remain physically separated. Social distancing guidelines in office environments will probably dictate more conference rooms or huddle spaces. Many companies are also taking video to the next level with personal video units that offer better quality than embedded laptop cameras and microphones, while freeing up valuable screen real estate.
The Video Warning
As you might guess, there are caveats to video working seamlessly, a fact that many decision makers fail to consider until it is too late. Video needs to function seamlessly, or people won't use it. Configured properly, video from a Teams application is as easy as clicking on a co-worker's picture or starting a team meeting from within a space.
Slack doesn't have a video strategy of its own. It uses links to the various tools. Microsoft uses a proprietary codec (see SIP section below) which means it only works with Microsoft Teams video (unless you use a 3rd-party translation service).
Cisco has the most complete video story since Cisco uses the industry standard SIP protocol in its Teams platform which allows it to connect to external meetings like Webex or Zoom seamlessly.
The Components of a Digital Communication System
To understand the video concern, we need to break down the three key components of a digital communication system, individual endpoints, conferencing endpoints, and conference bridges. Many of us use all three in our personal lives without even realizing that they're separate components. Consequently, conference room endpoints and conference bridges are often mingled into Teams discussions and not given proper attention. Let's dig deeper into the various components…
1. Individual endpoints
On the consumer side, personal endpoints are typically our phones, tablets, or laptops. In the corporate world, the individual endpoints mentioned here are Slack, Microsoft Teams, and Webex Teams (desktop or mobile).
2. Conferencing endpoints
On a personal level, many of us huddle around laptops or use various devices when calling our family and friends. In the corporate world, however, we expect better quality and a more dependable experience with immersive video systems and high-fidelity microphones that make the conferencing experience more seamless. Cisco dominates the conferencing endpoint market with a wide range of offerings while Slack is non-existent, and Microsoft's offerings are severely limited and often feel more like consumer grade (see "Conference Room Video Endpoints" section below).
3. Conference bridges
Conference bridges connect three or more parties, and when designed properly we don't even know they're being used. Some of the most popular social media platforms have integrated conference bridges into their offerings; these include FaceTime, Instagram, Google Hangouts, etc. With the restrictions introduced by COVID-19, consumers have been introduced to corporate-level conference bridges from Cisco Webex or Zoom which tie together dissimilar endpoint solutions (from Apple, Microsoft, and Android), offer content sharing, whiteboards, remote screen control, management for larger group sizes (i.e., virtual classrooms), and more.
Microsoft has a cloud-based conference bridge service, but it only works with Microsoft endpoints. Webex, Zoom, and GoToWebinar currently have 70% of the web and video conferencing market, so being compatible with them can prove valuable.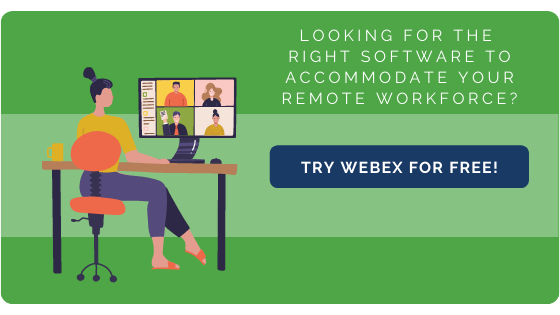 Session Initiation Protocol (SIP) for Video: Standards vs. Proprietary
Just as with human communication, computer systems must speak the same "language" to communicate. The de facto protocol (or language) for communication between endpoints, and from endpoints to a video bridge, is Session Initiation Protocol (or SIP). Most major video endpoint manufacturers, including Cisco, Polycom, and LifeSize use SIP. Most bridge providers, such as Cisco, Zoom, BlueJeans, and GoToMeeting also use SIP. In fact, the vast majority of the industry standardized on the SIP protocol several years ago for two primary reasons.
First, SIP has proven to provide outstanding quality and an excellent end-user experience.

Second, SIP is the most interoperable solution available, allowing businesses the greatest flexibility in endpoint selection and interoperability for business to business (B2B) communication.
There has been one holdout in the industry's adoption of the SIP protocol… Microsoft. Microsoft does not use SIP; they use their own proprietary protocol. They license their proprietary protocol, but very few 3rd-party manufacturers hassle with the cost and complexity of adopting it. This results in,
A glaring void of Microsoft-compatible conference room endpoints

,

and

A complex translation service

if you need to talk to another company who isn't using Microsoft's protocol
For those organizations who choose Microsoft Teams as their conference bridge but want to use one of the thousands of SIP-based conference endpoints, it requires a conversion (kind of like employing a language translator) from Microsoft to SIP. This results in multiple bridge solutions running in parallel, additional complexity, increased management, and adds to the number of potential points of failure.
Microsoft casually calls this "Cloud Video Interop" but, in my opinion, this title glosses over the fact that this is a contract with yet another vendor and not all features may be available to the non-Microsoft native endpoints. For instance, Cisco has a partnership with Microsoft to provide CVI from Cisco endpoints into Microsoft Teams meetings, however you're limited to a basic single-screen layout and controls. Certainly, this is better than nothing, and more features may come with time, but if video is important and Microsoft is your standard, you might consider using a SIP plug-in that Cisco offers for Microsoft Teams. This would allow integration with a wider selection of SIP-based personal and room endpoints.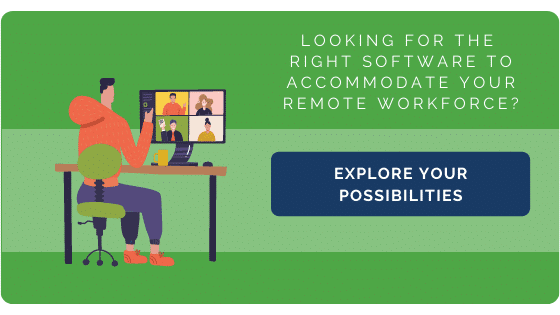 Video Conference Endpoints
Personal video units are gaining popularity and use the same technology as larger systems. Conference room video systems are endpoints that are more suited to larger audiences with displays and microphones that handle varying sized groups of participants. Room systems range from small 2-4-person huddle rooms to dividable rooms with hundreds of participants. The old adage, "you get what you pay for" aptly applies to video conferencing systems.
Most low-cost solutions are really just an external camera and microphone. They often advertise the same devices as "compatible" with Microsoft Teams, which is misleading as they rely on a participant's PC to be the actual codec (CPU). This means that an under-performing, overused, or troublesome computer will adversely impact the video conference experience. It also means that a room's meeting is tied to a particular user, the one who owns the PC, and if that user is unavailable for any reason, the meeting experience is interrupted.
Conversely, a quality video system includes a purpose-built independent codec optimized for the best user experience. A quality video system shouldn't rely on a participant's PC to function. Almost all video systems on the market use SIP but, as mentioned, Microsoft does not. If a SIP-based system attempts to call a Microsoft Teams client or join a Microsoft Teams bridge without translation (CVI), the protocol mis-match results in audio only (no video), completely negating the benefit of a quality room system and the whole point of a video conference.
So why not just use a Microsoft-native video endpoint with your Microsoft Teams solution?
Because, aside from the Surface Hub (made by Microsoft), there are no Microsoft-native video room endpoints available. Microsoft has tried partnerships with several companies to offer video endpoints, many of which have collapsed. Most companies who claim compatibility require a participant's PC or are simply running a Windows PC in a box, requiring patching and susceptible to all typical functional and security issues that can plague user endpoints. Alternatively, there are hundreds of video room system options on the market that support SIP, with Cisco leading the way. See projectworkplace.cisco.com for options.
What is the Answer?
Cisco clearly has an advantage in the video realm. Joining a video conference from Webex Teams is just as easy as joining from any room system—click the green "join" button. With everything speaking SIP on the backend, there are no costly translations or additional points of failure.
If you own or conduct meetings with a SIP-based conferencing system like Webex or Zoom, if you plan to connect business-to-business video, or desire high-quality video endpoints, Cisco has the most to offer. The key is the SIP protocol which most of the world uses, but Microsoft does not.
If you find the features of Slack or Microsoft Teams more desirable, but still see value in high-quality video, go with a hybrid solution of using a Cisco SIP plug-in for video conferencing and audio—Cisco offers this for both Microsoft Teams and Slack. Use Cisco room systems and Cisco Webex for a best-in-class video experience. The downside with this hybrid approach is managing both platforms, but the plugin from Cisco will be updated in tandem with Webex Meetings.
Work with IE to Design a Customized Video Conferencing Solution for Your Company
Customers choosing a conferencing solution need to consider three components:
Client devices (

i.e.,

Teams)

Room systems

Conference bridges
To be the most interoperable in today's market, a video endpoint and bridge solution should use SIP. Microsoft's proprietary protocol restricts customers to fewer conference room options and complex bridging requirements. If Slack or Microsoft Teams is the desktop choice, integrating it with a Cisco conference bridge and Cisco room system offers the most flexible solution that includes video conferencing.
Contact your IE account manager or solution engineer to help you design a dependable and robust video conferencing solution. We'll work with you to not only meet your needs but your budget, ensuring your solution doesn't lock you into a non-standard protocol, unexpected costs, and limited endpoint options.


Still not sure what to choose? Start with a free trial!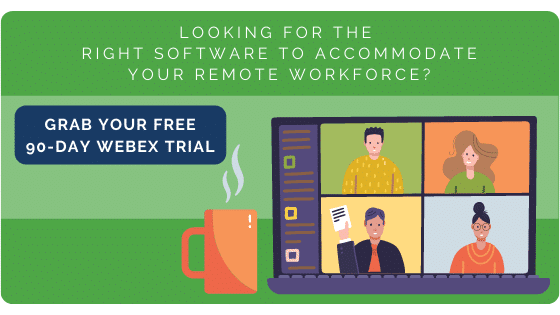 Source: https://learnbonds.com/news/top-3-us-web-conferencing-apps-hit-over-70-market-share/