The Sunsetting of AireOS: The End of One Dynasty & Start of Another
I'm feeling nostalgic as I write this blog. Like Rose on the movie Titanic explaining it had been 84 years since she went to Titanic and she could still smell the fresh paint.
It's been 20 years since I made a phone call that would change the course of my career and life. In early 2001 I was working for Outsource Incorporated, a Cisco Premier partner in central Florida that outsourced services and hardware to large enterprise accounts. Part of our offerings were wireless Local Area Network (LAN) solutions which, in their infancy, were quite unsophisticated in their features and design. We were mostly promoting solutions from Madge Networks who had a management server called Smart Wireless Enterprise Access Server (SWEAS) that was the precursor to Wireless LAN Controllers (WLC). SWEAS was partnered together with Madge access points which were managed by layer-2-only technologies and required a SWEAS at each corporate location.
Airespace Rolls Out the Next Generation of Wireless
I remember the day well in late 2001 when I was finalizing the order for a large supermarket chain and received a call by the customer's lead engineer to postpone the order as they had seen this slick new wireless solution from a small startup company called Airespace. The customer asked if I could come evaluate the new solution and I drove thirty minutes to their corporate HQ. What I saw was completely stunning. It was not only a game changer for the industry, but it was also going to change my life and career. This new solution offered much better management, layer-3 roaming, and a tiered management system that enabled effective management of access points in multiple locations from a single pane of glass via the Airespace Air Control System (ACS). I called Airespace in California that afternoon from Tennessee and= asked for someone to explain to me the new controller-based platform and my call was forwarded to the lab area of the company. This call was the beginning of a lifetime friendship with one of Airespace's founders and industry leaders, Bob Friday. By the end of the call, I was sold on the solution and asked how I could become part of this next generation of wireless.
My company quickly became a partner of Airespace and I was introduced to another lifelong friend, Bill Aniszewski, who was the Airespace account manager for the Southeast US and the Caribbean at the time. I worked closely with Bill for the next four years and still do today as Bill is now wireless product sales specialist at Cisco. In 2003, Airespace signed an Original Equipment Manager (OEM) agreement with NEC followed by 2004 agreements with Alcatel and Nortel. In three years, Airespace was taking over the market from Cisco.
Cisco Acquires Airespace
In 2005, the wireless world changed forever. Cisco acquired Airespace and as such, Outsource became a Cisco partner. We had our first partner virtual team meeting shortly thereafter that consisted of roughly twelve practice leads from the new Cisco partner community. These folks I'm still friends with today. I like to call them the original twelve disciples. Cisco ported their Aironet access points to the Airespace controller OS code and shut down their existing S-WAN wireless architecture. By 2006 the Airespace controllers and ACS system were rebranded as Cisco devices and ACS became the Wireless Control System (WCS) due to an acronym conflict with Cisco's AAA server ACS. Shortly thereafter came the release of the Cisco 4400 WLC and the transition from blue to Cisco green. In 2007, I moved to my current employer, Internetwork Engineering, a Cisco Gold Direct partner headquartered in Charlotte NC.
Over the years I have watched the rise of Cisco's AireOS controllers and the rebranding of WCS to Cisco Prime Infrastructure to the pinnacle of what the technology could support, the 5520 and 8540 WLCs. It's been a great, and I mean GREAT ride folks, but the technology was getting long in the tooth and needed a major revamp. Last week, Cisco announced the end of sale for the final AireOS controllers signaling an end to a dynasty. But this is not the end of the story, AireOS's legacy is the new IOS XE platform that Cisco has been rolling out for the last year, the new Catalyst 9k wireless architecture. This new platform leverages years of learning and delivering what enterprise customers demanded from the technology while making management, maintenance, and security much more flexible and simpler to deploy. Part of this knowledge comes from the Meraki acquisition in 2012. Meraki offered a cloud solution that was extremely simple to manage and deploy.
Simplification has become a main driver for technology, and it is no different for wi-fi. The new Catalyst 9k architecture supports the local and flex modes we have all come to love but also provides fabric mode for an enterprise Software Defined Access (SDA) solution. The Catalyst solution also introduces a lot of great assurance features for wireless and allows for AI and the engineer to troubleshoot actual client user quality of experience issues. Lastly, the Catalyst solution allows for securing the wireless edge under Cisco's new SecureX framework.
Saying Goodbye to the AireOS Legacy
AireOS been a great ride! Airespace and the technology changed the course of how we as a people communicate. Just this week I've been involved with designs for hospitals, universities, large sporting venues, warehouses, and even COVID-19 mass vaccine sites. Every aspect of our lives has some form or flavor of wireless associated with it. The new Catalyst architecture will continue that legacy and move us into the coming 5g and 6g technologies of the future by complementing those carrier-based solutions with indoor coverage of similar speeds and feeds. True virtual reality and augmented reality offerings are on the horizon. These solutions, when deployed on Wi-Fi and 5g technologies, will continue to improve the human condition! I feel blessed and am thankful to have been witness and a small part of this connectivity revolution.
Thanks, Airespace and AireOS! You'll be missed but never forgotten!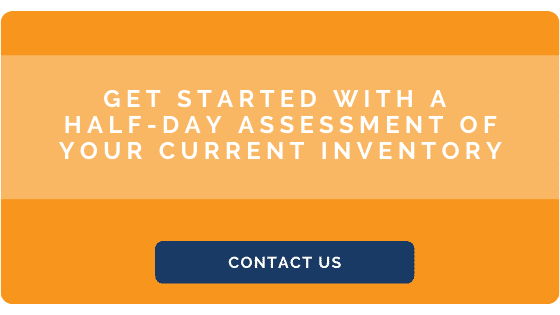 About Dennis Holmes
Dennis Holmes is the Director of Mobility and Infrastructure Solutions for Internetwork Engineering (IE) and has been involved with Wi-Fi for over 18 years. He enjoys speaking on Wireless LAN solutions, technology, and best practices at industry events.