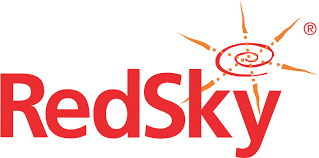 RedSky Technologies: E911 Explained… And Why It's Essential to Business Compliance and Risk Management
Guest blog alert! We're excited to have Jerry Eisner, VP of Public Safety from our partner at RedSky Technologies, joining us in the blogosphere today.
Distributed Modern Enterprise?
E911 provides equal access to emergency services.
When we dial 9-1-1, we expect it will connect us to an emergency operator and help will arrive to the correct location in the most efficient manner possible. However, what many businesses don't know is that traditional 9-1-1 services have not been able to keep up with our advancing technology.
Today, people can access one enterprise network from a downtown high-rise, a sprawling warehouse, a local coffeehouse, and a suburban home all at once. How can businesses ensure an entire enterprise will have equal access to emergency services upon any individual dialing 9-1-1 from the network? This is where E911 comes into play.
E911 means Enhanced 9-1-1. When a person dials 9-1-1, emergency operators need to know where the emergency is taking place. Certainly, when detailed location information is provided, the more effectively a first responder can find the emergency caller. However, in distributed organizations, exact location isn't always easy to communicate.
E911 automatically provides the PSAP, or Public Safety Answering Point, with detailed location information of the caller.
Employee Dials 9-1-1 and Can't Speak?
E911 provides automated location information.
Automated location data is clearly beneficial when an emergency caller cannot speak. However, more often a person dialing 9-1-1 simply does not know where they are located. They might be a visitor at your organization's headquarters, or an employee that takes a lunch meeting at a café. How often can you accurately articulate your exact location?
When this occurs, E911 fills in the gaps by automatically displaying the caller's precise location for the emergency dispatcher. The dispatcher can then send the proper response teams to the exact site of emergency, reducing the time it takes for the caller to receive the help they need.
Download a free eBook to learn how E911 technology finds your employees on and off the enterprise: Fast Track to E911 Compliance.
9-1-1 Call Sent to Relay Center Miles Away?
E911 dynamically routes emergency calls to the appropriate PSAP.
What many don't know is that E911 also solves the problem of misrouted 9-1-1 calls by directing emergency calls to the appropriate Public Safety Answering Point (PSAP). This is especially important now that a vast majority of the workforce works remotely.
It is now common for an employee to be working in an entirely different location than that of their company headquarters. When an employee working in California dials 9-1-1 from a device operating off the organization's Texas based network, the call needs to be routed to a PSAP nearest to them in California and not Texas.
An E911 solution will see that the emergency caller is located in California, not Texas, and dynamically route the call to the appropriate PSAP so that help will arrive in the most efficient way possible.
Responders Arrive, but Front Desk is Not Aware of Any Emergency?
E911 sends real-time notifications.
E911 can provide an immediate notification of any 9-1-1 call placed within the enterprise to on-site security teams. That way, security can begin helping immediately, as well as clear the way for responders to efficiently reach the site of emergency.
What Does Kari's Law and the RAY BAUM Act Have to do with E911?
E911 allows your organization to fully comply with new legislation.
In the wake of recent legislation changes, companies have now been tasked to comply with new federal E911 regulations. The FCC created rules for both Kari's Law and the RAY BAUM Act which congress then enacted into law.
This legislation seeks to accomplish access to 9-1-1 services, notification upon any 9-1-1 call dialed, and providing the PSAP with what the FCC is calling a "dispatch-able location".
E911 technology provides a way for all businesses nationwide to accomplish these three goals and become 100% compliant.
Find out how your business can easily access technology to ensure your workforce is safe, should a 911 call be made from any device across your enterprise systems, no matter in the office or working remote. Visit RedSkyE911.com to learn more.