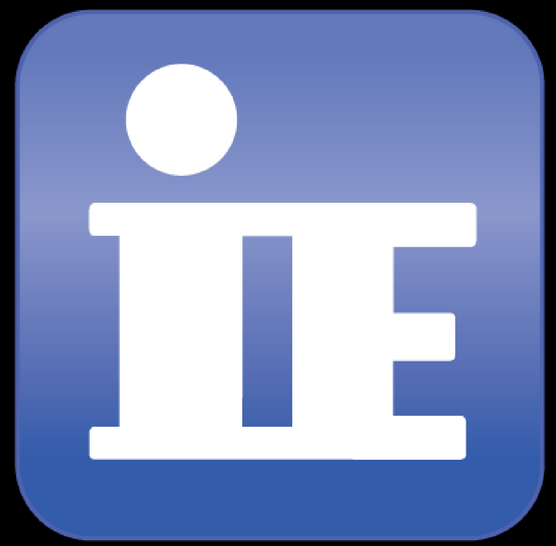 Nashville Superspeedway Introduces Enhanced Fan Experience with Wireless Facelift
Background
As any avid racing fan knows, the Nashville Superspeedway (NSS) has hosted many Indy Car Series races, numerous NASCAR Xfinity Series Races, and over a dozen NASCAR Camping World Truck Series races. In 2011, Dover Motorsports, Inc., the parent company of the NSS, made the difficult decision to close the Superspeedway which had not been selected to host a NASCAR Cup Series race until that point in time. Thus, this left the famous track closed until recently.
It was clear that the locals felt the loss, as this was a huge draw for tourism and an economic boost for local business in general. Then something incredible happened.
NASCAR, having held its Champions Week celebration in Nashville in December of 2019, approached Dover Motorsports about re-opening NSS given the potential they saw in the market. Mind you, the Cup Series hadn't raced in Nashville in nearly four decades. With a multi-year sanctioning race agreement from NASCAR, Dover Motorsports decided to revitalize the track and elevate the fan experience to bring the technology capabilities up to today's demanding standards in order to host the inaugural Ally 400 on June 20, 2021.
If they wanted to bring the track back up to its former glory, they needed to consider how far technology had come in the last decade. Today's fans want a hybrid experience, convenience, internet access, app assistance, replays, etc. This meant that they would need an expert team to get things up and running again.
Overview
Late in 2020, Internetwork Engineering (IE), along with other experts and professionals in various related fields, were tasked with revitalizing the NSS venue for the upcoming Ally 400, Tennessee Lottery 250 and Rackley Roofing 200. The races were set to take place on Father's Day weekend, June 18-20, 2021.
As fan expectations have evolved, the first order of business, from a mobility standpoint, was to upgrade the Wi-Fi. This would enable flexibility for the sheer volume of fans that would be present (even at the projected capacity due to the pandemic), and open the gateway to future enhancements like mobile apps and additional fan-helping features for mobile devices, etc.
Upgrading the wireless was also a huge priority for securely supporting staff operations and transactions. Throughout the race day, all vendors and staff needed to securely process credit card payments and operations on the wireless system. The wireless capability was IE's main priority and task, so we'll recount how we used Wi-Fi6 — cutting edge wireless technology — to support the vast volume of fans in the stands.
The Challenge
For the Mobility & Wi-Fi portion, IE had been charged with a huge upgrade. The fan experience had evolved over the last decade, and with everyone coming out of a long quarantine period, people were wanting hybrid opportunities, and stellar internet access wherever they went. It was no longer a luxury to access Wi-Fi at an event, but an expectation, and a lofty one at that. Fans often comment on bad Wi-Fi service and IE needed to survey the venue and produce a plan to securely support heavy traffic seamlessly.
The Objective
The task was to improve the fan experience in the main seating section of 25,000 by offering high-speed internet access capable of supporting email, texting, and light file transfer to every fan seated in that section. As the event was planned at the height of the pandemic, IE was instructed to design for a fan capacity of 40% per Covid guidelines. This would amount to around 10,000 fans. Shortly before the race, Covid restrictions were lifted and not only did NSS sell out the 25,000 seats, but they also added roughly 15,000 additional temporary grandstand seats.
The Proposal
IE proposed a Cisco Catalyst 9000 series network of switches, wireless LAN controllers, and wireless access points deployed across critical areas of the property. These areas would include the ticket booth, entrance gates, concourse and concessions area, grandstand seating via handrail antennas, infield patio suites, indoor tower suites, premium fan experience section, and a robust and doubled in size fan experience area with souvenir trailers and sponsor tents. Each of these areas required its own unique wireless design to accommodate specific demands. The network also supported NASCAR staff, NSS staff, infield care center, a media center for press and media personnel, and fire and safety solutions for the track and pits. Each section would have its own unique design and be tailored to optimize fan experience within that specific designated area.
The Plan Rollout
Fans were onboarded via a captive portal splash page that leveraged fan opt-in information to gather property use data analytics via Cisco DNA Spaces. This information retrieved foot traffic flow patterns and geographic areas in the country where fans resided, as well as mobile phone numbers and email addresses. This data enabled NSS marketing and sales to engage fans and enhance the overall customer experience. This was all made possible with fan opt-in approval and a mindset to provide fan privacy. The foot traffic flow information is currently being analyzed in order to evaluate whether additional resources will be needed for next year's race.
The Outcome
Performance of the network far exceeded the design parameters with all fans having high-speed internet access of up to 100+mbp/s speeds even in crowded and congested areas. Over 8,000 email addresses and mobile phone numbers were gathered to allow NSS sales and marketing to engage with these fans in future facility events and races. Fans had fast internet access that allowed them to research topics in the stands, and to post frequently to social media.
The Future
Plans for next year's event are already underway with an emphasis on further enhancing the fan experience that could include solutions like direct fan engagement, aligning the onboarding Wi-Fi portal with the NSS mobile app, improved concession and food service, etc.
Improve the Fan Experience for Your Venue
Providing a memorable and accommodating fan experience REQUIRES venues to be technologically relevant. Large venues are embracing this demand through stadium way-finding app capabilities, wait time notifications, food ordering, etc. The possibilities with WiFi6 are endless and there are always new ways that venues are improving the fan experience using powerful, strategically designed wireless solutions. If you need to improve the fan experience for your own high-density venue or sporting venue, consider checking out our Mobility & Wi-Fi Services. Elevate your fans' experience today!