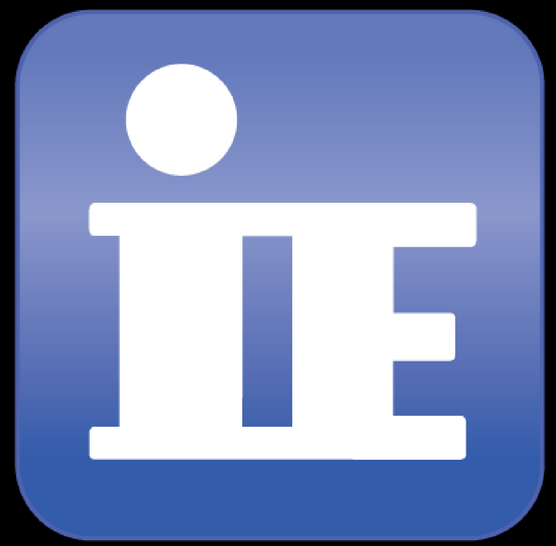 IE Partners with F5 to Securely Deliver Your Applications
Company News | Data Center | Partners | Networking | Cybersecurity
IE has a new partner! F5 specializes in application delivery networking, application availability & performance, application security, multi-cloud management, network security, access & authorization, and online fraud prevention.
Why IE Chose F5
Applications are increasingly vital to business processes and they must be secure and continuously available. The pandemic has greatly accelerated work-from-home and mobile customer support trends. As such, we've expanded our cloud and application security services offerings to better support you and your business operations. F5 has continuously demonstrated a legacy of providing secure, reliable, and high-performance access to applications over the networks which we've been delivering for the last two and a half decades.
Sean Rollman, IE's VP and Chief Technology Officer added, "IE has provided highly available and secure networks for the enterprise since our inception. More recently, IE has provided high-performance networking within and between data centers, and the servers within them that host applications. F5 is a logical extension of our portfolio because it provides high availability, high performance, and security of the applications themselves."
Who will benefit from this partnership?
F5 is relevant to any customer or industry where applications are an integral and critical part of their business (in other words, every business). We expect F5 to meet the needs of many of our customers across the healthcare, government, manufacturing, and retail sectors.
Rollman says of the partnership, "We are pleased to welcome F5 to the IE portfolio. Through their expertise and market leadership, F5 allows IE to continue evolving our solutions to meet the needs of even the most demanding customers in delivering optimal experiences."
Jeff Hilliard, RVP of Channel Sales for North America said, "F5 is pleased to welcome Internetwork Engineering to the F5 Unity Program. IE has the right mix of technical acumen and a sales staff that truly embraces solutions that focus on their customers' experience and business outcomes. They also have a strong vendor ecosystem to provide a consultative approach and best-in-class solutions for our mutual customers. F5 looks forward to a long-lasting relationship – welcome to the team!"
Enhance the end user experience of your applications
With the help of F5, you can now have the full stack of products and services necessary to connect your end users to their applications and data while meeting the rigorous standards of an always-on, always-connected world.
Does this sound like something that could benefit your company? Send us your application-specific questions. We'd be happy to help.


About F5
F5 gives the world's largest businesses, service providers, governments, and consumer brands the freedom to securely deliver every app, anywhere — with confidence. F5 delivers cloud and security application services that enable organizations to embrace the infrastructure they choose without sacrificing speed and control. To date, 48 of the Fortune 50 companies rely on F5 to deliver apps that customers and employees can securely access at any time, on any device, from any location. Visit our website for more information at www.f5.com.
For company updates and additional resources, you can follow F5 on YouTube, LinkedIn, Instagram, and Twitter or visit their website for more information.