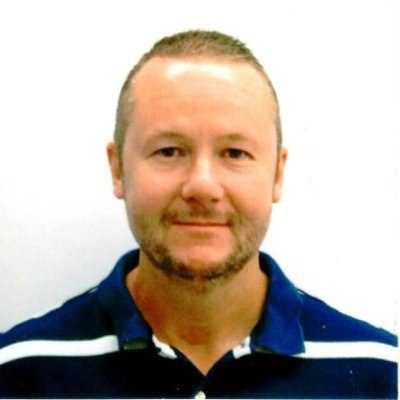 From Mainframe to Hybrid Cloud Management: One Man's Journey
Working with clients on a daily basis, I'm often asked my opinion of "The Cloud". Having been a consultant in the technology industry for 23 years I've seen a lot, from Mainframe to today's Hybrid Cloud Management platforms. When I first started, I was fixing Apple Macintosh computers and their 40 MB hard drives and HP LaserJet III (PC Load Letter anyone?) printers. I personally was the proud owner of a 486/50 PC and the first Pentium 60 MHz were just starting to hit the market. I believe that when they hit the market they literally "hit" something like a tree because that first month I replaced a lot of them. Most local area networks were comprised of Ethernet hubs and heaven help us "ARCnet." Computing infrastructure was still very heavy with Mainframes and AS/400's and as a result highly centralized. If you wanted to manage your systems, you pretty much had to physically be in your data center on a terminal or computer with a terminal emulator.

As networking and computer systems continued to mature, a shift occurred to allow the end-user device to perform more and more of the essential business operations. Word processing, databases and applications moved from the core to the edge of the network due to the increase in compute power put into the hands of the end user. Unfortunately, this move had some unintended consequences. Since the users had control of their computers, they had the opportunity to "customize" them with unsupported applications and computer viruses. This customization lead to a lot of headaches for IT organizations resulting in a corresponding increase in the cost of supporting them.
Regain Control & Reduce Overall Support Costs
Over time, in an effort to control the costs and regain control over the end user compute environment, IT organizations began migrating back to the centralized computing model. Virtual desktop and server environments were created to enable centralized management and provisioning of systems in a standardized fashion. This allowed IT organizations to regain control of the environment and thus reduce overall support costs. Server virtualization greatly reduced the need for purpose-built servers allowing multiple application servers to reside on a single physical platform. It's ironic that the ability to share processing power and memory access harkens back to the mainframe days but there is absolutely an improvement of overall capabilities from earlier times.
Beyond the Corporate Data Center
Today we live in a world where the centralized taken model has evolved beyond the corporate data center. Offerings from Amazon, Microsoft, IBM, Rackspace, and others provide access to resources in regional data centers that mimic centralized computing on a pay as you go model. You only pay for the resources that you use on a per minute basis. This allows more efficient use of IT budgets especially for test and development environments which are generally temporary in nature and can cost thousands of dollars to build inside the network. This does create some unique challenges when it comes to managing In-house and Cloud-based servers. What tools can IT use to figure out which is more advantageous, Cloud or In-house?
My recommendation is a Hybrid Cloud Management platform. A Hybrid Cloud Management platform can manage and automate IT operations in the corporate data center as well as in the cloud under a single management interface. I am personally a big fan of VMWare's vRealize Suite. This product allows true hybrid cloud management and VM automation. Additionally, it allows very detailed troubleshooting and log analysis of your VM environment. However, I feel that its best feature is the ability to compare costs for an intended VM deployment for local, cloud, or third party provider based upon the CPU, memory, and other virtual machine specifications. By using VMWare's vRealize Suite, IT no longer has to make a gut call about where to house applications. You now have the ability to make an informed business decision.
To find out more information on vRealize and other Hybrid Cloud Management platforms contact us at http://www.ineteng.com/contact.

About the Author
Richard Babb has been active in the information technology industry since graduating from Clemson University in 1993. During that time he has acquired a vast array of knowledge in everything from PCs and printers to server and network operating systems. During his career, he has held certifications in Novell, Microsoft, Cisco, CheckPoint, IronPort, TANDBERG, and others. He currently works as a Solutions Specialist for Internetwork Engineering.