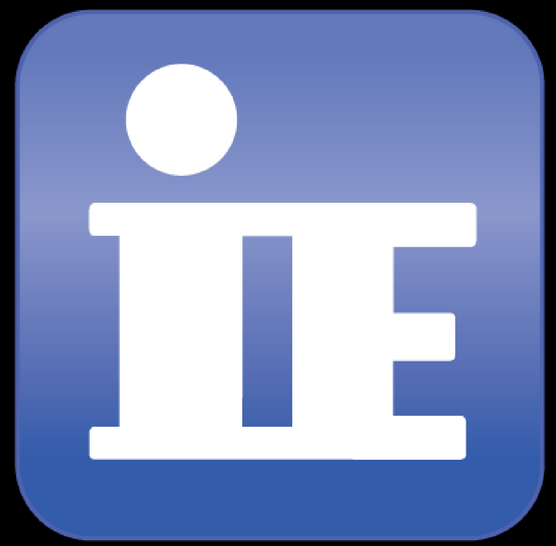 Ending 2020 with Love, Gratitude, and Giving
2020 was a year unlike any other. The COVID-19 pandemic affected countless lives across the globe. Many people lost their lives, leaving behind grieving family and friends. Others lost their jobs and livelihoods, adding stress and worry to their households.
The IE family experienced how devasting COVID-19 can be when our VP of Shared Services, Dala Boyd, contracted the virus and had to endure a scary and challenging 55 days in the hospital. We are very grateful she has since recovered and resumed her role at IE. The impact and widespread concern we felt across the organization made her eventual recovery nothing short of a miracle and we felt compelled to give back.
During 2020, many were hard pressed to find things to be thankful for, but we were determined to end the year with gratitude and giving. To boost morale, and as an act of gratitude for Dala's recovery, we decided to end the year on a positive note by giving back to 3 children's charities.
Each donation was made in honor of Dala Boyd, for her many years of selfless and dedicated work as a foster parent. We chose two NC organizations, Least of these Carolinas, and Beds for Kids for a local community impact, along with Tupelo's Children's Mansion in Mississippi, which is very near to Dala's heart.
Chuck Steiner, CEO & President of IE said, "Even though this has been a difficult year for most, maybe take a moment to reflect and be grateful that as an extended IE family we were able to 'survive and advance' through 2020. We all know what uncertainty feels like during these times and it can only be compounded for less fortunate children, especially those in foster care."
Here's to a new year of health, recovery, and family. It is too soon to say what 2021 will bring, but by standing together, we know our strength and perseverance will prevail. To those of you that had a difficult 2020 with enough negative experiences to last a lifetime, know we see you and recognize the incredible hardship you've endured. Keep your loved ones close to your hearts and let's unite to beat this pandemic and have an incredible year!
From our family to yours,
The IE Team
---
The Real-life Impact
To learn more about each of these organizations, and how our donations translated into tangible offerings for these children, keep reading. If you decide to donate, remember that every penny counts and can change the life of a child in a positive way!
Least of these Carolinas: Our donation went towards supplying 75 Bags of Hope for Foster Children in NC. That means we were able to assist 75 children in Dala's honor! A bag of hope is a duffel bag for a child in foster care. When the child comes in care, LOT is given their first name and a list of items they need or want. Each bag is specifically designed for that child and is packed with care including a special note from one of their volunteers. These bags are just a start in restoring hope and giving back a piece of what the child has lost.
To learn more about the Least of these Carolinas non-profit organization, or to donate, visit their website at http://www.lotcarolinas.com/.
Beds for Kids: Our donation supplied 33 fully furnished homes for kids and families in need in NC. We are honored to have assisted 33 families and get them that much closer to overthrowing the adversity that has kept them down. Beds for Kids empowers families with children by delivering beds and other essential furniture items to powerfully supplement the family's resources as they rise out of poverty and into self-sufficiency.
To learn more about the Beds for Kids non-profit organization, read inspiring success stories, or to donate, visit their website at https://bedsforkids.org/.
Tupelo's Children's Mansion: Our donation offered general support to Tupelo Children's Mansion (TCM), a residential group home serving families and children in crisis situations. We knew this would make Dala happy. Founded in 1953 in Tupelo, Mississippi, the Mansion has provided temporary or long-term care to hundreds of children needing a safe and loving environment. It is recognized as one of the oldest and most trusted institutions of its kind.
To learn more about Tupelo's Children's Mansion, and to donate to their worthy cause, visit their website at https://mansionkids.org/.