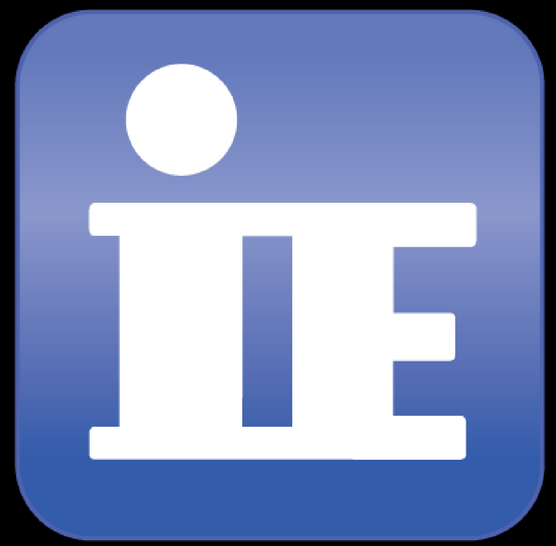 5 Charitable Things We Can Do to Help during the Coronavirus Crisis
As COVID-19 has shifted from epidemic to pandemic status, precautionary action has become essential to reduce the spread of the virus. Now more than ever, we must find ways to support each other from a distance and help those in need using digital means. Local businesses are embracing 'grab and go' methods, while more and more corporate companies have adopted video conferencing software like Webex. Outside of work, families living separately have become acquainted with FaceTime and Skype to stay connected.
Thankfully, we live in a digital age and society can, for the most part, carry on as usual. With that being said, we still must do our part to reduce the spread and protect those with compromised immune systems like our elder generation and those with pre-existing conditions. We know you are itching to help, so we've compiled a list of 5 charitable things we can all do to help during the coronavirus crisis.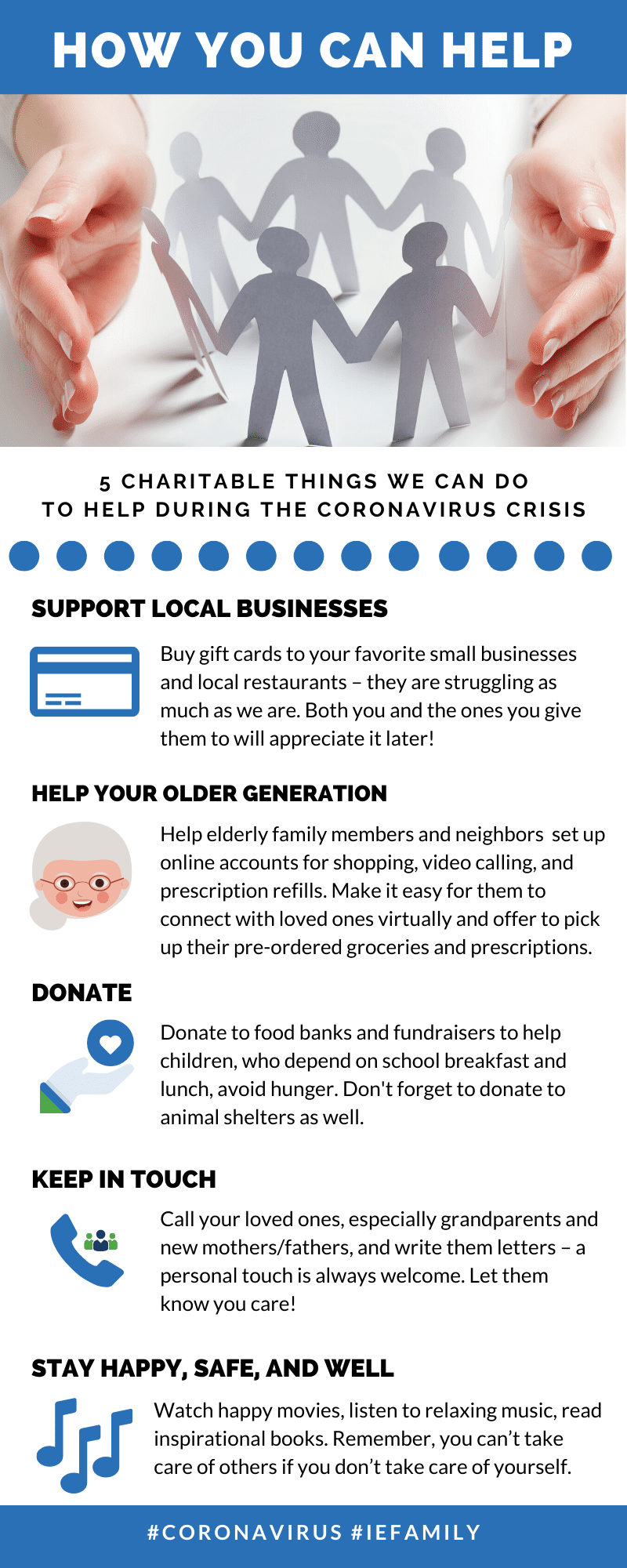 Social distancing does not mean social isolation. Your family and loved ones still want to hear from you, and society still needs your support to function. Life moves on, even in the face of a pandemic. Keep calm, wash your hands, and stay connected with your loved ones and society.
We will get through this.
-The IE Family